Board of Commissioners
Board of Commissioners
Last updated 7 July 2020
Last updated 7 July 2020
The Tertiary Education Commission (the TEC) is governed by a Board of Commissioners.
The Tertiary Education Commission (the TEC) is governed by a Board of Commissioners.
sets our strategic direction, makes decisions about funding allocations and provides guidance on our operations
monitors the performance of the Chief Executive and the organisation
oversees management of strategic risk.
Jenn Bestwick, Board Chair
"As the major investor in tertiary education in New Zealand, TEC plays a crucial role in creating and shaping opportunities for all learners, tertiary education providers and employers. Increasing the potential of the employees, business owners, entrepreneurs, community and business leaders, academics and researchers of the future by growing their knowledge, skills and training, is why I put my hand up to Chair the Board of TEC"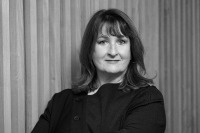 Jenn joined the TEC Board of Commissioners in 2018 and has been Chair since February 2020.
Her background in education and science and research is extensive and includes being the Chair of Ara Institute of Technology for seven years (and on the Board for 12 years) and on the Board of NZQA as well as Chairing the Resilience to Nature's Challenges National Science Challenge. Jenn is also a Performance Improvement Framework (PIF) Reviewer and Inquirer for Te Kawa Mataaho/The Public Service Commission.
Jenn has an extensive governance portfolio and is currently Chair of Tonkin & Taylor, the MoE's NCEA Review & Curriculum Change Programme Board, and Statistics New Zealand's Census Programme Board. She currently sits on the Boards of Antarctica NZ, Invercargill City Holdings, and Metro Performance Glass, to name a few.
Originally from the UK, Jenn moved to Aotearoa/New Zealand in 1989 and worked for international accounting and consulting firm KPMG before moving to Christchurch where she spent 7 years working with South Island Iwi Ngai Tahu and as the CEO for a private surgical hospital.
Jenn now lives near Arrowtown on a lifestyle block with husband Pete and is an avid photographer. She has recently returned from a trip to Scott Base Antarctica.
Alastair MacCormick, Commissioner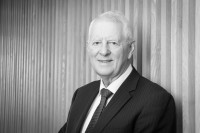 Dr Alastair MacCormick (Commissioner, Chair Whatitata Whakau – Risk and Assurance Committee)
TEC's longest serving Commissioner, Alastair was first appointed to the TEC Board of Commissioners in May 2017, and appointed as Chair of the Whatitata Whakau – Risk and Assurance Committee in August 2017. He is also on the Programme Governance Board for the Reform of Vocational Education.
Alastair an Emeritus Professor of the University of Auckland. He holds a Doctorate in Management Science from Yale University and an MCom in Economics and a BSc in Mathematics and Physics from Auckland. For a decade he was Dean of Business and Economics at the University of Auckland and subsequently Deputy Vice-Chancellor (Academic).
Alastair also served over nine years on the Grants Committee of Callaghan Innovation for the Government support of Private Sector R&D and is a professional director with global experience in both public, private and listed companies
Alastair's generosity with his time and expertise is demonstrated in his role as Chair of the Board of Trustees of the Elizabeth Knox Home and Hospital (a voluntary role which Alastair has supported for almost 40 years) along with founding the New Zealand Education and Scholarship Trust in 1991. He has also spent 14 years on the Board of Trustees for Auckland Grammar School.
Alastair was made a Companion of the New Zealand Order of Merit in The Queen's Birthday and Platinum Jubilee Honours (2022) for services to tertiary education and the community.
When not volunteering, Alastair enjoys golf and visiting his family in Australia and the USA.
Dr Wayne Ngata, Commissioner
Ngāti Ira, Ngāti Porou, Te Aitanga a Hauiti
Wayne has recently become TEC's Amokura (alternative leader) having been appointed to the board in November 2019.
The role of Amokura gives strength to our equity focus, and integrates te ao Māori and mātauranga Māori into TEC's governance processes particularly in honouring the principles of Te Tiriti o Waitangi partnership.
Wayne received his Doctorate in Philosophy (Te Tohu Kairangi) and his thesis was submitted entirely in te reo Māori (all 269 pages of thesis!) in 2009. He was invested as a Member of the New Zealand Order of Merit in 2020 in recognition of his continuous contribution to Māori and education.
Wayne is a strong supporter of the revitalisation of te reo Māori and education models that are underpinned by Māori processes. He has had a number of academic, management or governance roles particularly as Chair of Te Taumata Aronui (MoE)
Raised in the Tairāwhiti, Wayne resides in Ūawa (Tolaga Bay). He is a specialist in Māori literature, specifically Mōteatea, and a long-time practitioner, composer and advocate for haka. Wayne is also a practitioner of waka hourua navigation and voyaging, participating in the Te Waka Tapu voyage from New Zealand to Rapanui, and in 2019 had a leadership role in the Tuia 250 commemorative events in New Zealand.
Kirk Hope, Commissioner, Chair Matai Punaha – Systems Responsiveness Committee
"People are our greatest asset and the drivers of our economy. Business needs a training and development system to ensure everyone can reach their potential and New Zealand continues to prosper".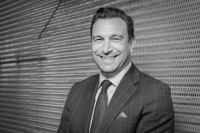 Appointed in November 2019, Kirk brings strong current business sector knowledge to the TEC Board table. As Chief Executive of BusinessNZ Kirk's finger is right on the pulse! BusinessNZ is New Zealand's largest business advocacy group with approximately 80,000 business connections.
It is not just his knowledge and understanding of business that Kirk brings to TEC. He has held the positions of CEO of the New Zealand Bankers' Association, Executive Director of the Financial Services Federation, along with several executive positions in both government and banking industries.
The pairing of business acumen with a strong financial base, a Master's in Law, an honours degree in political science, easily makes Kirk a great fit for TEC.
Kirk and his whānau recently made the move from suburban Wellington to Tamaki Makaurau. His passion is giving back, so sometime in the future we could see him sharing his wealth of knowledge and business expertise through teaching – perhaps that will be after he finishes PhD in economic history (a long term goal) or when he isn't surfing.
Vivien Sutherland Bridgwater, Commissioner, Chair Ohu Tangata – People and Culture Committee
"I am on the TEC Board because I truly believe in the power of education to transform individual lives, whānau, and communities."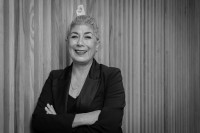 Vivien joined the Board in 2018 and in 2020 was appointed Chair of Ohu Tangata – TEC's People and Culture Committee. Her passion for equity and learner success throughout her career is evident in her support and encouragement of young people in the arts and education.
Honoured in the 2022 New Year honours as a Member of the New Zealand Order of Merit, Vivien leads by example that the world needs more Māori women in governance.
Vivien's career so far has been stellar – she co-founded Mai FM – a radio station with a purposeful Māori approach and is now New Zealand's largest urban contemporary radio network. The initial mahi opened the door for Māori to be normalised in mainstream media. Her work with Save the Children International, as a Trustee for the Sky City Community Trust, and Youthline, as well as Television New Zealand, are a few of her focused governance roles.
Vivien's role as General Manager, University Relations (a broad portfolio, based on the concept of the customer journey) at AUT University was groundbreaking for AUT, Māori and Pasifika. Recognising that young Māori and Pasfika ākonga needed to see and hear from role models, Vivien assembled a recruitment team including young, edgy and degree qualified Māori and Pasifika people, and focused on the development of the AUT South Campus. Needless to say, enrolments for Māori and Pasifika soared.
Vivien is currently the Chair of the Auckland Theatre Company and was on the original board of ATEED (Auckland Tourism, Events and Economic Development) and now continues her work encouraging, developing, and mentoring to individuals and businesses, through her consultancy Stillwater Consulting.
Vivian resides in Tamaki Makaurau and is most proud of raising her three children as a single mother while building a successful career.
Samuelu (Sam) Sefuiva, Commissioner

Sam has over 30 years' experience in public policy, strategic and business advice, cultural and economic development and executive leadership. He has a strong professional and personal interest in the Pacific region particularly in human rights, social enterprise and public policy. Sam joined the TEC Board in January 2023.
Sam has mentored, led and facilitated senior executives in Australia, New Zealand and the Pacific in improving international, regional and domestic non-government and community enterprise environments. His strengths are in high level policy advice and relations, strategic thinking, business planning and facilitation.
Currently his leadership roles include: Mana Whakapai-AMPTI (consortium) Manager, Auckland Māori and Pasifika Trades Training Initiative; Board Trustee and Chair Audit Risk Finance Committee, Pacific Business Trust; Trustee, Digital Wings Trust; Chair Generosity NZ; and Trustee Black Grace (Dance) Trust. Previously, Sam was Chief Advisor to the Race Relations Commissioner at the NZ Human Rights Commission.
Sam enjoys spending time with his family and including grandchildren, his wider Samoan fanau and village (Salani, Falealili), as well as some passive recreational activities such as reading, surfing, fishing.
Deidre Shea, Commissioner
"Accessible, quality educational opportunities for all New Zealanders throughout their lives are key to the health and success of our communities and our nation. I am privileged to be able to contribute to this as a member of TEC's board."

Commissioned in 2023, Deidre received her Member of the New Zealand Order of Merit in the 2022 Queen's Birthday honours for services to Education.
Deidre held leadership roles with Ōnehunga High School (OHS) from 1995 and was Principal from 2007 until 2022. Her leadership extended to the Auckland Secondary School Principals' Association from 2008 to 2015 and the Secondary Principals' Association of New Zealand (SPANZ) 2014 to 2023. She became President of SPANZ from 2019 to 2021, leading through numerous challenges including the COVID-19 pandemic.
Deidre is committed to excellent, lifelong educational opportunities for all. She has overseen the establishment of a Construction School at OHS in 2005, followed by a Services Academy in 2007 and later a Health Science Academy. OHS operates the nation's largest school-based Adult and Community Education programme.
Deidre has chaired Te Hikoi (formerly the AIMHI Alternative Education consortium) for the past decade and currently also chairs the NCEA Professional Advisory Group for the Minister of Education.