UFS data exchange: getting ready for 2023
UFS data exchange: getting ready for 2023
Last updated 4 March 2022
Last updated 4 March 2022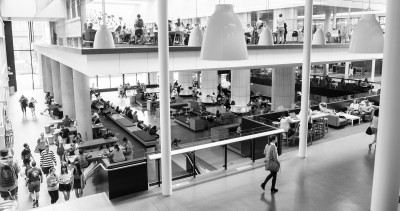 To support the 2023 funding year, the Tertiary Education Commission (TEC) is developing an interim solution for UFS data exchange.
A key objective of the interim solution is to minimise impacts on providers and vendors. It will use existing tools and data as much as possible.
UFS Operational Readiness Manager Joseph Randall said that TEC is also developing a longer-term solution for UFS and will start working with providers on this during 2022.
Some small changes will be required of UFS-affected TEOs over the coming months in order to deliver the interim solution.
In June 2022, TEC will provide UFS-affected TEOs with their mode of delivery data that will enable them to complete their Mix of Provision (MoP) as part of the annual planning round.
In order for Private Training Establishments (PTE) and Tertiary Education Institutions (TEI) to capture this data TEC will:
split the current Student Achievement Component Level 3 and above (SAC3+) MoPs to capture UFS provision separately to non-UFS provision
and modify the UFS templates to capture mode of delivery.
TEC will also modify the MoPs templates relating to the Industry Training Register (ITR) provision to capture mode of delivery and subject
The New Zealand Qualifications Framework (NZQF) MoPs, which only TEIs are required to submit, will remain unchanged.
TEC will share samples of the modified MoP templates with UFS-affected TEOs very shortly.
TEC will also introduce a new source of funding code to use in the SDR but will be using existing fields to capture source of funding and some mode of delivery data. While TEC is not expecting any changes to the ITR, TEC will require improved data quality for SDR and ITR reporting which supports the UFS.
"In particular, to minimise changes to the SDR and ITR, some additional reporting will be needed to supplement SDR and ITR data. This will be captured using new templates which will be made available on Workspace 2," said Joseph Randall.
"We expect to release samples of this second set of new templates in March 2022."