Online engagement on the Unified Funding System 'Funding Category Component – modes of delivery' has finished
Online engagement on the Unified Funding System 'Funding Category Component – modes of delivery' has finished
Last updated 1 November 2021
Last updated 1 November 2021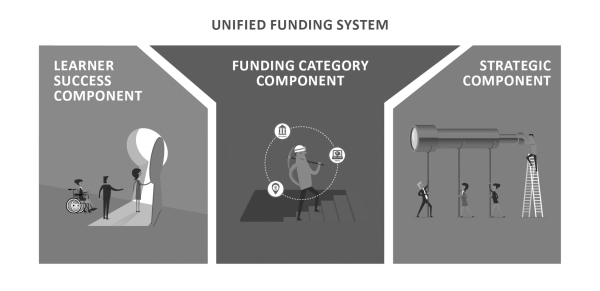 At the beginning of October we engaged with Tertiary Education Organisations (TEOs) on the operational definitions for the modes of delivery. TEOs will be affected by the Unified Funding System (UFS) and their feedback on these definitions is important.
An online engagement platform was used to reach these TEOs. This proved to be very effective in the current COVID-19 environment. The engagement finished on 31 October and the UFS team are now collating the feedback. This feedback will help to finalise the operational definitions of the modes of delivery in preparation for the UFS implementation from 2023. The UFS team would like to thank all those TEOs who participated in this activity.
We will be in touch with you about further engagement in relation to other areas of the UFS design in the coming months.
If you have any questions about this or a question about the UFS, please email ufs@tec.govt.nz