Creating the detail on our modes of delivery in the new Unified Funding System (UFS)
Creating the detail on our modes of delivery in the new Unified Funding System (UFS)
Last updated 30 July 2021
Last updated 30 July 2021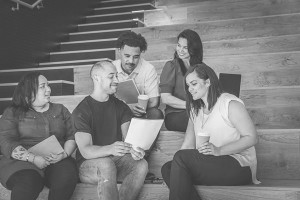 By 2023, the new UFS will comprise three components – the Funding Category Component, the Learner Success Component, and the Strategic Component.
The Funding Category Component is the largest part of the UFS. It is designed to recognise the broad differences in delivery costs across subject (what is delivered) and the modes of delivery (how it is delivered). This component will provide funding for teaching and learning activities. Learners and employers will be supported to train in both education settings and the workplace. It will support providers in improving the quality and relevance of their programmes, and growing work-integrated delivery models.
Over the last month, the team has been busy creating detailed definitions for the modes of delivery within the Funding Category Component, and have been testing the detailed definitions with a small group of experts in the sector. The proposed four modes of delivery are: provider-led; work integrated for learners brokered into employment; work integrated for learners who are employed; and employer-led.
Johnny Tramoundanas-Can, Project Lead – UFS Operational Policy and Implementation Design said that findings from these sessions will help inform further shaping of the detailed definitions of the modes of delivery.
"Following a next round of engagement, the team will be able to analyse the current definition settings for things like unnecessary duplication, gaps and unintended consequences.
"We want to ensure that we have clearly defined the boundaries between each mode, and ensure they align with the policy intent of the modes.
"The team is also looking forward to continuing engagement with the wider sector on a range of operational design matters on the UFS later in the year," said Johnny.
You can read more detail about all three components on our website.
If you have any questions about the modes of delivery, or if you would like more information on the UFS, see our website or email us at ufs@tec.govt.nz.
What is the scope of this project?
The UFS covers all Student Achievement Component and Industry Training Funded learning at certificate and diploma levels 3-7 (excluding degree study), regardless of the setting in which this learning takes place. This includes learning delivered and arranged by Te Pūkenga, wānanga, private training establishments, and universities.