Services WDC iEB
Services WDC iEB
Last updated 8 April 2021
Last updated 8 April 2021
Welcome to the homepage of the Service Industries Workforce Development Council (WDC) interim Establishment Board (iEB). You can also reach this iEB at Services.ieb@tec.govt.nz.
Welcome to the homepage of the Service Industries Workforce Development Council (WDC) interim Establishment Board (iEB). You can also reach this iEB at Services.ieb@tec.govt.nz.
Stay up-to-date on the work of our Board, the WDCs and Te Whakahou i te Mātauranga Ahumahinga, the Reform of Vocational Education (RoVE) on this page. We also encourage you to subscribe to the RoVE Newsletter for progress updates.
About us
The Services WDC iEB is one of six WDCs appointed by the Tertiary Education Commission (TEC) in June 2020 following an Expression of Interest (EoI) process.
Each iEB's primary role is to establish its WDC as a legal entity through an Order in Council (OIC). WDCs will help industry take a lead in making New Zealand's workforce fit for today, and the future. Through skills leadership plans, they will set a vision for the workforce and influence the vocational education and training system.
Where possible and practical, our iEB will also work with Transitional Industry Training Organisations, the New Zealand Institute of Skills and Technology (NZIST) and other providers to inform the tertiary education system's response to COVID-19 impacts.
Our engagement work
As part of our important work, we are developing the legal instrument that will create our WDC as a legal entity – an Order in Council (OiC).
All six iEBs are responsible for developing an OIC which will outline the name of the respective WDC, state the industry it covers, set out the governance arrangements and any additional functions (if applicable). These OICs will then be confirmed through the Executive Council and sent to the Governor-General for signature.
Since August 2020 our IEB has been engaging with industry to help develop the core content of the OiC. This engagement will help ensure the WDC is established in a way that ensures it is effective in performing its critical role and best meets industry needs.
Updates
Update 5 February 2021
Statutory consultation on the Construction and Infrastructure's WDC Order in Council ran from 11 December – 5 February. This consultation has now closed.
A summary of the statutory consultation feedback, along with updates on progress on the Orders in Council, will be posted on this website.
If you wish to be updated on the progress of the WDC establishment please sign-up for the RoVE Newsletter.
Consultation process
Education and Training Act 2020 requires the Education Minister to make recommendations to the Governor-General about the content of the OICs. The Minister must not recommend making an OIC unless the Minister has consulted the representatives of one or more of the industries covered by a WDC, and taken into account any views expressed by those representatives.
The engagement work our iEB led has made a significant contribution to the statutory consultation.
The TEC/RoVE programme has been delegated authority by the Education Minister to carry out the consultation on his behalf. Although our iEB won't lead this consultation, we will support it by ensuring industry voice is at the heart of the process.
About WDCs
On Thursday 14 May, the Government announced a significant trades training package in its Budget. As part of this, six WDCs will be established by the target date of mid-2021.
WDCs will support contribute to the new vocational education and training system by:
Providing skills and workforce leadership for the industries they represent. This includes identifying current and future needs and advocating for those needs to be met;
Providing vocational education investment advice to the Government;
Developing qualifications, setting standards, and moderating assessments;
Endorsing provider programmes; and
Promoting the benefits of educating employees to employers.
Read more information on RoVE and WDCs, including industry coverage areas.
About RoVE
RoVE is a bold, transformational programme of work; the largest reform of vocational education and training in a generation. The reform presents a historic opportunity to create a strong, sustainable, unified vocational education system, capable of delivering the skills that learners, employers, industry and communities need to thrive.
Six WDCs – brand new architecture – will be at the heart of the new system and help industry to take a lead in making Aotearoa New Zealand's workforce fit for today, and the future. Through skills leadership plans, WDCs will set a vision for the workforce and influence the vocational education and training system.
WDCs will strengthen collaboration between industry, employers and communities, and help to ensure that timely, high-quality information, products and advice about learners, labour markets and skills demands guide investment and action. They will also be part of a system that aims to provide learners with stronger vocational pathways and different ways of learning and training. We want all New Zealanders to become competent and fulfilled in their chosen vocation in thriving industries.
Q&As
As we receive questions from stakeholders about the work we are doing, we will share these here. Send your questions to Services.ieb@tec.govt.nz.
interim Establishment Board members
Introducing the interim Establishment Board for Service Industries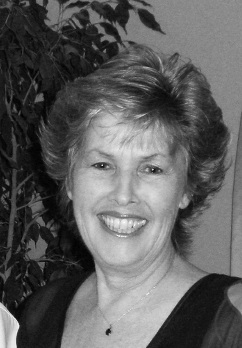 Jill Hatchwell - Chair
Jill is an experienced director with more than 30 years' experience in financial and corporate management and has been involved in the formation and growth of a range of entities. Jill's involvement with industry training organisations began with her appointment to the ATTO board: she served on the merger committee leading to formation of ServiceIQ. She has extensive aviation industry experience from her involvement with the growth of Vincent Aviation in to one of New Zealand's largest privately-owned, international airlines. Jill is a Chartered Member of the Institute of Directors; her current board roles include ServiceIQ, the CAA (Civil Aviation Authority), NZX-listed SMW Group Ltd and Chatham Rock Phosphate Ltd (both NZX and TSX-listed).
Alastair Carruthers
CNZM
Alastair is Director and Co-Founder of Homeland NZ Enterprises and a Trustee of Cornwall Park. He has been Chair of the Allpress Espresso group, Co-Chair of Te Papa Foundation, Chair of the NZ Arts Council and its investment board, and a member of supervision boards for the Transport and Statistics Ministries. He has also participated on a Ministerial policy task force concerning philanthropy and taxation. Alastair was Commissioner of the official NZ exhibition at the 2017 Venice Biennale of Art, and has over 20 years' prior experience as the CEO of two leading NZ corporate and commercial law firms. He was Interim CEO of Unitec during its balance sheet restructuring and land sale to the Crown. Alastair understands the requirement for the official establishment of the WDCs, and considers this role as an exciting opportunity to be engaged in a sector he cares deeply about, and which is fundamental to New Zealand's future prosperity.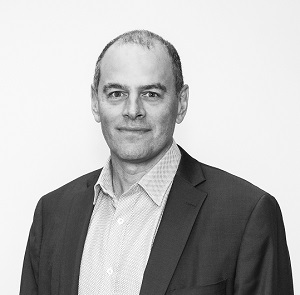 Andrew McSweeney
Andrew has been the Chief Executive at Service IQ since 2018. He was previously with AgResearch for seven years as its Shared Services Director. His other roles have been as Group General Manager of Human Resources and Corporate Services for PGG Wrightson Limited, as well as holding executive positions as General Manager Human Resources for ANZ National Bank. Andrew sits on the Youthline CSI Trust Board and
the Rangi Ruru School Board of Governors. He believes a higher skilled and better qualified workforce not only delivers better opportunities for our learners and employees, but also delivers better outcomes for businesses, industries and ultimately New Zealand.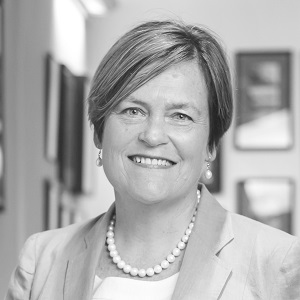 Celia Hay
BA, MBA, M.Ed
Celia's role as an educator and founding director the New Zealand School of Food and Wine has seen her develop a range of comprehensive NZQA programmes and short courses to reflect the growing skills needed by hospitality and tourism businesses. Celia is the founding chair - president of the New Zealand Sommeliers and Wine Professionals Association. She also sits on the board of Heart of the City, Auckland City's Business Association and has been involved in the development of Auckland's Food and Beverage Strategy with Auckland Tourism, Events and Economic Development (ATEED) and Auckland's international education strategy with ATEED's Study Auckland education advisory group.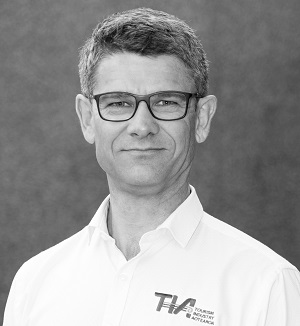 Chris Roberts
Chris has been Chief Executive of the peak tourism industry body, Tourism Industry Aotearoa (TIA) since 2014 where his role is to be the 'voice' of the tourism industry. Previously, Chris was a general manager for Tourism New Zealand, with responsibility for government and stakeholder relations. Chris' extensive executive management and governance experience includes nine years on school boards of trustees, serving on the boards of several not-for-profits, and various roles on industry bodies and committees. Chris continues to hold down various governance commitments within the tourism sector.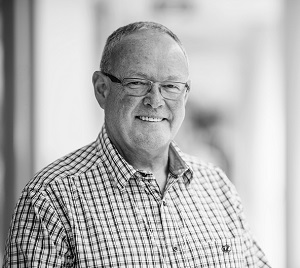 Des Flynn
With an impressive 50+ year career in retail covering large retailers, leading large teams, and involving many external contacts both in NZ and overseas, Des has a wide personal network to draw on throughout the services sector, especially retail, wholesale, and FMCG. Des is passionate about the shape of learning and its delivery, and recently mobilised a team of retail leaders to work with The Warehouse Group and Massey University to develop the Bachelor of Retail and Business Management. Des is eager to see the sector increase the level of lifetime learning and development of local talent so that the New Zealand talent pool for the service industries becomes self-sufficient.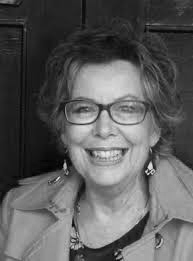 Maxine Gay
Maxine is an independent director of the Service IQ board. Her swathe of experience spans various sectors including roles as Retail Finance and Commerce Secretary of FIRST Union, Director of the Retail Institute and General Secretary and President of the Trade Union Federation, and Secretary Clothing and Laundry Workers Union. With over 30 years of trade union leadership roles across a wide range of industries, Maxine has a unique insight into industry training needs as well as the needs of the workers/trainees. She is experienced in change management both within unions and vocational training bodies. Maxine is currently the Northern Region Manager for Pillars Inc., a charity supporting the children and whānau of people in prison.
Steve Logan
Steve has 35 years' experience in the hospitality industry. He is passionate about New Zealand, its food chain, hospitality, tourism and the amazing Kiwis who have potential to make us number one in the world. His well known restaurant, Logan Brown, is considered one of New Zealand's finest, and Steve is considered one of the most influential restaurateurs in the Kiwi culinary landscape. Steve also owns Grill Meats Beer Restaurant and consults to Bellamys by Logan Brown at the Beehive.He works directly with education institutions and believes direction, mentoring, training and quality experiences for employees are more important than ever. Steve is the current National Vice president for the Restaurant Association and sits on the advisory board of Eat NZ.