Primary Industries WDC iEB
Primary Industries WDC iEB
Last updated 8 April 2021
Last updated 8 April 2021
Welcome to the homepage of the Primary Industries Workforce Development Council (WDC) interim Establishment Board (iEB). You can also reach this iEB at Primary.ieb@tec.govt.nz.
Welcome to the homepage of the Primary Industries Workforce Development Council (WDC) interim Establishment Board (iEB). You can also reach this iEB at Primary.ieb@tec.govt.nz.
Stay up-to-date on the work of our Board, the WDCs and Te Whakahou i te Mātauranga Ahumahinga, the Reform of Vocational Education (RoVE) on this page. We also encourage you to subscribe to the RoVE Newsletter for progress updates.
About us
The Primary Industries WDC iEB is one of six WDCs appointed by the Tertiary Education Commission (TEC) in June 2020 following an Expression of Interest (EoI) process.
Each iEB's primary role is to establish its WDC as a legal entity through an Order in Council (OIC). WDCs will help industry take a lead in making New Zealand's workforce fit for today, and the future. Through skills leadership plans, they will set a vision for the workforce and influence the vocational education and training system.
Where possible and practical, our iEB will also work with Transitional Industry Training Organisations, the New Zealand Institute of Skills and Technology (NZIST) and other providers to inform the tertiary education system's response to COVID-19 impacts.
Our engagement work
As part of our important work, we are developing the legal instrument that will create our WDC as a legal entity – an Order in Council (OiC).
All six iEBs are responsible for developing an OIC which will outline the name of the respective WDC, state the industry it covers, set out the governance arrangements and any additional functions (if applicable). These OICs will then be confirmed through the Executive Council and sent to the Governor-General for signature.
Since August 2020 our IEB has been engaging with industry to help develop the core content of the OiC. This engagement will help ensure the WDC is established in a way that ensures it is effective in performing its critical role and best meets industry needs.
Update
Update 5 February 2021
Statutory consultation on the Primary Industries WDC Order in Council ran from 11 December – 5 February. This consultation has now closed.
A summary of the statutory consultation feedback, along with updates on progress on the Orders in Council, will be posted on this website.
If you wish to be updated on the progress of the WDC establishment please sign-up for the RoVE Newsletter.
Consultation process
The Education and Training Act 2020 requires the Education Minister to make recommendations to the Governor-General about the content of the OICs. The Minister must not recommend making an OIC unless the Minister has consulted the representatives of one or more of the industries covered by a WDC, and taken into account any views expressed by those representatives.
The engagement work our iEB led has made a significant contribution to the statutory consultation.
The TEC/RoVE programme was delegated authority by the Education Minister to carry out the consultation on his behalf. The formal consultation process has now ended.
Whilst our iEB did not lead this consultation, we supported it by ensuring that our industry voice was at the heart of the process.
About WDCs
On Thursday 14 May, the Government announced a significant trades training package in its Budget. As part of this, six WDCs will be established by the target date of mid-2021.
WDCs will support contribute to the new vocational education and training system by:
Providing skills and workforce leadership for the industries they represent. This includes identifying current and future needs and advocating for those needs to be met;
Providing vocational education investment advice to the Government;
Developing qualifications, setting standards, and moderating assessments;
Endorsing provider programmes; and
Promoting the benefits of educating employees to employers.
Read more information on RoVE and WDCs, including industry coverage areas.
About RoVE
RoVE is a bold, transformational programme of work; the largest reform of vocational education and training in a generation. The reform presents a historic opportunity to create a strong, sustainable, unified vocational education system, capable of delivering the skills that learners, employers, industry and communities need to thrive.
Six WDCs – brand new architecture – will be at the heart of the new system and help industry to take a lead in making Aotearoa New Zealand's workforce fit for today, and the future. Through skills leadership plans, WDCs will set a vision for the workforce and influence the vocational education and training system.
WDCs will strengthen collaboration between industry, employers and communities, and help to ensure that timely, high-quality information, products and advice about learners, labour markets and skills demands guide investment and action. They will also be part of a system that aims to provide learners with stronger vocational pathways and different ways of learning and training. We want all New Zealanders to become competent and fulfilled in their chosen vocation in thriving industries.
Q&As
As we receive questions from stakeholders about the work we are doing, we will share these here. Send your questions to Primary.ieb@tec.govt.nz.
interim Establishment Board members
Introducing the interim Establishment Board for Primary Industries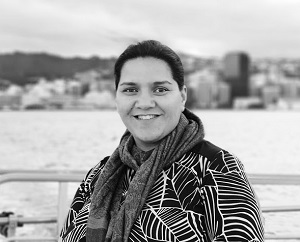 Hinerangi Edwards – Chair
Ko Taranaki te maunga. Ko ngā Aotea, Kurakaupo me Tokomaru ngā waka. He whakapapa anō noku ki Te Arawa, Tainui me ngā moutere o Hamoa. Kei Te Wairoa, ki te Tairāwhiti au e noho ana ki ngā hapū o tōku tane. Hinerangi was born and raised in her haukāinga of Taranaki, and has whakapapa to Te Arawa, Tainui and Samoa also. She has a background in career planning and employment. She co-founded AATEA Solutions in 2000 and has been an employer for 20 years. Hinerangi is actively involved on her whānau farm in Hawera, and served 12 years on the board of Taranaki's biggest farming whānau, Parininihi Ki Waitotara. Other board roles include community development, digital technology, Māori economic development and education.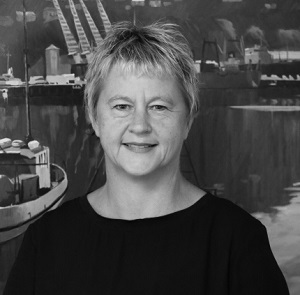 Cathy Webb
Cathy has approximately 30 years' experience in the seafood industry and is currently the Seafood Standards Manager at Seafood New Zealand. She is the Chair of the Seafood Industry Partnership Group, Primary Industry Training Organisations (ITO) Stakeholder Councillor Representative, and was recently appointed as a Director of the Primary Transitional ITO Board. She prepared the seafood industry's submission on the Reform of Vocational Education (RoVE) Bill, presented at Select Committee and is a member of the WDC Design Reference Group. Cathy is a member of the Food and Fibre Skills Establishment Group (SEG) and helped develop the Food and Fibre Centre of Vocational Excellence (CoVE) proposal currently being considered by TEC. She is also a member of the Ministry for Primary Industries (MPI) Regulatory Redesign Reference Group.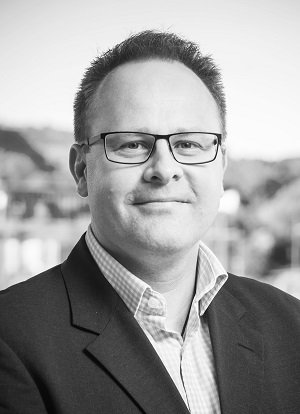 Chris Flatt
Chris has served on the Primary Industry Training Organisation (ITO) Board and was the Deputy Chair and Remuneration Committee Chair. Prior to this he was a director on the NZITO Board and involved with the design and creation of a new model of ITO organization that merged NZITO and the Primary ITO. He has worked with Primary ITO Boards, management, and Stakeholder Councils on strategic plans to improve training opportunities for primary industry learners and employers. Since 2012, he has been the National Secretary of the NZ Dairy Workers Union – Te Runanga Wai U (DWU), and since 2016, has been the elected Affiliated Unions Vice President on the NZ Council of the NZ Labour Party. Chris is also a director of the Union Medical Benefits Scheme Limited (UniMed) and a trustee of Waikato Community Trust Incorporated (Trust Waikato).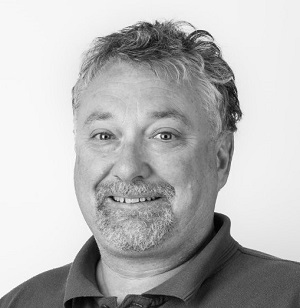 Erin Simpson
Erin's extensive career in the Horticulture Industry started in the 1980s. His experience gives him a robust and insightful understanding of the skills needed by employers to be effective members in today's industries. He is passionate about ensuring skills and training delivered and developed today are agile, adaptable, and fit for purpose in the unknown world of tomorrow. Erin has been active in the education sector through programme development and teaching and in his current role with New Zealand Apples and Pears Inc has the capability development mandate to engage and collaborate with Government and Industry training providers to attract, grow and retain talent for the sector.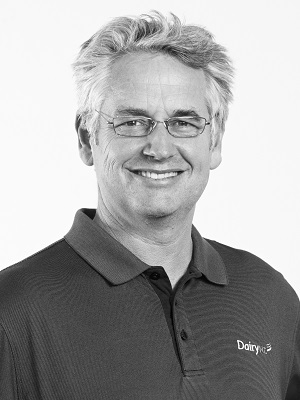 Geoff Taylor
Geoff worked on the DairyNZ industry consultation and submissions on the Reform of Vocational Education (RoVE). His remit also includes strategy and investment to address opportunities and challenges in the dairy sector with respect to human capability on farm and business performance. This includes work with the Primary Transitional Industry Training Organisation's Dairy Industry Partnership Group to build qualifications and industry learning programmes, and work with other primary sectors and GrowingNZ to implement attraction initiatives to bring people into the sector. He is a member of the Food & Fibre Skills Establishment Group. Geoff has governance experience in establishing complex partnerships in farm business consulting and sit on the board of a non-profit education and certification business.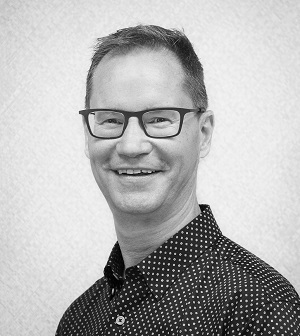 Jeremy Baker
Jeremy has over three decades of experience working on industry skills issues. He has been the Executive Director of the Industry Training Federation, an Industry Training Organisation Chief Executive, and a University Deputy Vice-Chancellor. Other roles include Employment and Skills Policy Manager for the Department of Labour and Senior Adviser to the Tertiary Education Advisory Commission. He has conducted research and analysis on industry skills needs, the design of qualifications and quality assurance systems. He was Chair of the NCEA Ministerial Advisory Group, a member of the Food & Fibre Skills Action Plan leadership group, and is Chair of the Food &Fibre Sector Establishment Group. Jeremy is Chief Insight Officer at Beef + Lamb New Zealand.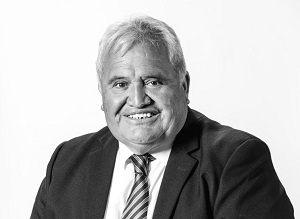 Turi Ngatai
Ngāi Te Rangi/Ngāti Ranginui, Tauranga Moana
Turi has 40 years' experience in the Kiwifruit Industry and was instrumental in establishing the Māori Kiwifruit Growers Association. He is a director of the 100% Māori owned and operated Te Awanui Huka Pak and Chairman of its investment company, Te Awanui Capital Limited. His experience in governance includes membership of the Rotorua Energy Trust, Chairing the Fordland's Community Trust, and involvement in the Tangitu Whānau Trust, Ohuki Trust, and Te Haumāruru Trust. He is Deputy Chairman of the Ngāi Te Rangi iwi post settlement governance entity and the Runanga. He is a representative for Ngāi Te Rangi at the Iwi Chairs Forum. Turi has also held executive management positions at Te Wānanga o Aotearoa and the Open Polytechnic of New Zealand.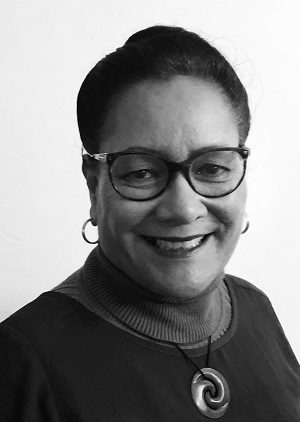 Wini Geddes
Ngāti Awa/Ngaitai
Wini is Kaitohu/Director at Tāne Mahuta (NZ) Limited. She is actively involved in the forest industry, in business, on-the-job kinesthetic learning and building workforce capability for rangatahi and whānau. Her industry skills training programmes, bi-cultural therapy, mentoring, professional and cultural supervision background with Youth Worker Services, Correctional Facilities, Ministry of Justice Youth Court and Te Kooti Rangatahi, made her aware of the limited basic life choices and lack of employment opportunities for ngā hunga hara (transgressors). Wini's work in forestry, the community, and caring professions led to the design, development, and implementation of the LWYE™ Learn While Your Earn training model.
She sees synergies between the LWYE™ model and the vocational education reforms as a contribution to the IEB kaupapa.