Community, Health, Education and Social Services WDC
Community, Health, Education and Social Services WDC
Last updated 4 June 2021
Last updated 4 June 2021
Welcome to the homepage of the Community, Health, Education and Social Services Workforce Development Council (WDC) interim Establishment Board (iEB).
Welcome to the homepage of the Community, Health, Education and Social Services Workforce Development Council (WDC) interim Establishment Board (iEB).
Stay up-to-date on the work of our Board, the WDCs and Te Whakahou i te Mātauranga Ahumahinga, the Reform of Vocational Education (RoVE) on this page. We also encourage you to subscribe to the RoVE Newsletter for progress updates.
About us
The Health, Community and Social Services WDC iEB is one of six WDCs appointed by the Tertiary Education Commission (TEC) in June 2020 following an Expression of Interest (EoI) process.
Each iEB's primary role is to establish its WDC as a legal entity through an Order in Council (OIC). WDCs will help industry take a lead in making New Zealand's workforce fit for today, and the future. Through skills leadership plans, they will set a vision for the workforce and influence the vocational education and training system.
Where possible and practical, our iEB will also work with Transitional Industry Training Organisations, the New Zealand Institute of Skills and Technology (NZIST) and other providers to inform the tertiary education system's response to COVID-19 impacts.
Our engagement work
As part of our important work, we have developed the legal instrument that will create our WDC as a legal entity – an Order in Council (OiC).
All six iEBs are responsible for developing an OIC which outlines the name of the respective WDC, state the industry it covers, set out the governance arrangements and any additional functions (if applicable). These OICs will then be confirmed through the Executive Council and sent to the Governor-General for signature.
Since August 2020 our IEB has been engaging with industry to help develop the core content of the OiC. This engagement will help ensure the WDC is established in a way that ensures it is effective in performing its critical role and best meets industry needs.
Updates
Update 5 February 2021
Statutory consultation on the Health, Community and Social Services WDC Order in Council ran from 11 December – 5 February. This consultation has now closed.
A summary of the statutory consultation feedback, along with updates on progress on the Orders in Council, will be posted on this website in due course.
If you wish to be updated on the progress of the WDC establishment please sign-up for the RoVE Newsletter.
Consultation process
The Education and Training Act 2020 requires the Education Minister to make recommendations to the Governor-General about the content of the OICs. The Minister must not recommend making an OIC unless the Minister has consulted the representatives of one or more of the industries covered by a WDC, and taken into account any views expressed by those representatives.
The engagement work our iEB led has made a significant contribution to the statutory consultation.
The TEC/RoVE programme was delegated authority by the Education Minister to carry out the consultation on his behalf. The formal consultation process has now ended.
About WDCs
On Thursday 14 May, the Government announced a significant trades training package in its Budget. As part of this, six WDCs will be established by the target date of mid-2021.
WDCs will support contribute to the new vocational education and training system by:
Providing skills and workforce leadership for the industries they represent. This includes identifying current and future needs and advocating for those needs to be met;
Providing vocational education investment advice to the Government;
Developing qualifications, setting standards, and moderating assessments;
Endorsing provider programmes; and
Promoting the benefits of educating employees to employers.
Read more information on RoVE and WDCs, including industry coverage areas.
About RoVE
RoVE is a bold, transformational programme of work; the largest reform of vocational education and training in a generation. The reform presents a historic opportunity to create a strong, sustainable, unified vocational education system, capable of delivering the skills that learners, employers, industry and communities need to thrive.
Six WDCs – brand new architecture – will be at the heart of the new system and help industry to take a lead in making Aotearoa New Zealand's workforce fit for today, and the future. Through skills leadership plans, WDCs will set a vision for the workforce and influence the vocational education and training system.
WDCs will strengthen collaboration between industry, employers and communities, and help to ensure that timely, high-quality information, products and advice about learners, labour markets and skills demands guide investment and action. They will also be part of a system that aims to provide learners with stronger vocational pathways and different ways of learning and training. We want all New Zealanders to become competent and fulfilled in their chosen vocation in thriving industries.
Q&As
As we receive questions from stakeholders about the work we are doing, we will share these here. Send your questions to HCSS.ieb@tec.govt.nz.
interim Establishment Board members
Introducing the interim Establishment Board for Health, Community & Social Services
David Waters – Chair
David is the current Chief Executive of Ambulance New Zealand, Chief Executive of the Council of Ambulance Authorities, and the President of the Aeromedical Association of Australasia. David has held various leadership positions throughout his career and has significant governance and strategic planning experience. He is also currently a Director of Global Resuscitation Alliance and QA Health Ltd. He is passionate about the health and education sectors and growing the skills of the New Zealand workforce. He has an in-depth understanding of the vocational education sector and was previously a Director of the Skills Organisation. He has provided leadership and governance in the education sector including primary school education through to the delivery of undergraduate, post graduate and Masters Programmes.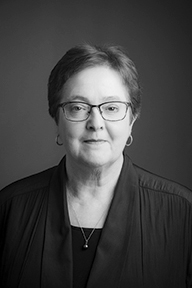 Brenda Pilott
Brenda is the National Manager of Social Service Providers Aotearoa Incorporated. She has substantial governance experience with public entities and NGOs and is a member of the Institute of Directors. Brenda has a mix of community and social service knowledge as well as workforce development and Government experience. Brenda has been a driving force and key figure in workforce development activities in the Health, Community & Social Services sectors including establishing a workforce working group with Oranga Tamariki and working with Careerforce NZ to develop a Kai Manaaki plan for the unregulated social services sector. Brenda is a former union leader who has maintained positive relationships with the key unions representing workers in Health, Community & Social Services.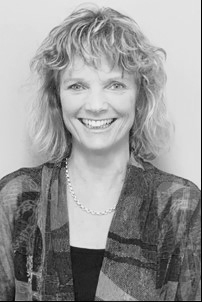 Gill Genet
Gill leads the business development and sector engagement for Careerforce. As a workforce strategist, Gill has achieved new workplace-based training models, respectful assessment, supported governance reforms and ITO mergers, and delivered Targeting Review of Qualification (TroQ) outcomes for health, disability and social services. She believes shaping WDCs so their mahi achieves clarity of the vocational education training outcomes for today's and tomorrow's industry stakeholders is her moemoeā; dream come true. Gill believes vocational education and training has a role in reducing inequitable outcomes and improving whānau and community wellbeing. She offers design system thinking, and, as Chair of the Rural Health Alliance, brings a rural voice in to the mix.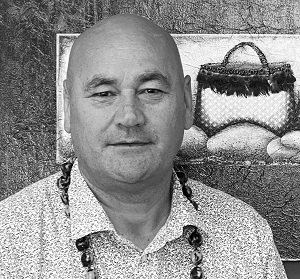 Hamish Crooks
MNZM
Hamish is the current Chief Executive of Pacific Homecare, having been in the role since 2010. He started out his career as a qualified accountant with a Bachelor of Commerce degree from Otago University and has an MBA in Economic Development from Eastern University in Philadelphia, USA. He has worked in the private, community, and public sectors over the last 30 years, having previously held Trustee roles with several community-based initiatives. He has previously been an active member of the Second Nature Trust Board responsible for the establishment of the Vodafone Events Centre and Vector Wero Whitewater Park in Manukau. He was previous Chair of the Pacific Business Trust, and recently stepped
down as chair of Fonua Ola Trust, a pacific social service agency. He is a current member of the Pacific Peoples Advancement Trust, and the Pacific Advance Secondary School board of trustees. Hamish has a passion for community and economic development work in relation to Pacific communities, possessing a broad set of skills and experience to complement his specialties.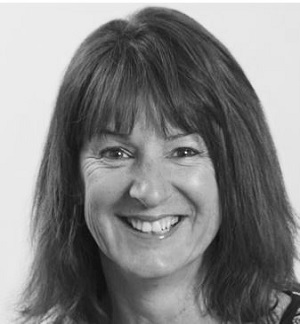 Jill Woodward
Jill is CEO of Elizabeth Knox Home & Hospital, Auckland New Zealand. For the past 19 years she has held a variety of management roles across the health environment including surgical services management, CEO Waipuna Hospice and since 2008 has been CEO of Elizabeth Knox Home and Hospital. Her qualifications include a Master of Arts (Applied) in Nursing and Midwifery, Bachelor of Arts (Social Sciences) and in 2009 she completed Eden Alternative training in Australia and is an Eden Alternative Trainer and Board Member. Jill is an energetic advocate for culture change and advocate for the Eden Alternative "where leadership emerges in all parts of our care community and through that leadership, real and sustainable culture change can and does occur".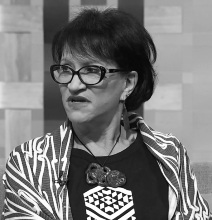 Jean Te Huia
Jean Te Huia (Ngāti Kahungunu) is a well-known advocate for Māori health. As CEO of Nga Maia Māori Midwives Aotearoa her expertise in particularly maternal and child health gives voice for Māori Wahine. Her midwifery, health and kaupapa Māori re-integration services are located in Hawke's Bay. Her participation on national advisory committees has enabled her expertise to influence national policies.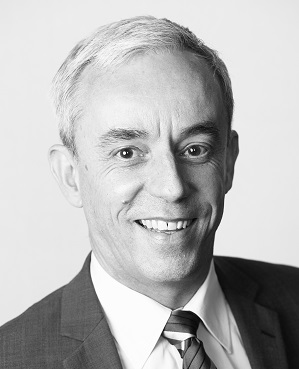 Sean McKinley
Sean has been the General Manager of Te Whānau Tupu Ngātahi o Aotearoa - Playcentre Aotearoa since 2018. His previous roles have included the Chief Executive of the New Zealand Veterinary Council, Chief Executive and Registrar of the Social Workers Registration Board and Executive Director of the New Zealand Psychological Society. Sean is a current Board member of the Physiotherapy Board of New Zealand and the Optometrists and Dispensing Opticians Board. Sean has significant experience across the private, public and nongovernment sectors and has been involved in statutory regulation, both nationally and internationally, for a number of years. Sean has a demonstrated knowledge of, and experience with, government process and policy.