WDCs process continues to make headway
WDCs process continues to make headway
Last updated 21 May 2021
Last updated 21 May 2021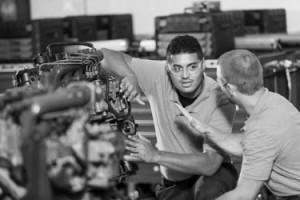 It has been a busy month for the Workforce Development Councils with significant milestones being passed! Six Workforce Development Councils were formally established in legislation. Read more on this announcement from Minister Hipkins.
The Six new Workforce Development Councils are:
Community, Health, Education and Social Services
Hanga-Aro-Rau Manufacturing, Engineering and Logistics
Muka Tangata People, Food and Fibre
Services
Toi Mai (Creative, Cultural, Recreation and Technology)
Waihanga Ara Rau Construction and Infrastructure
The next steps will see the RoVE team work with the Appointment and Nomination committees to confirm people to governance roles within each WDC. The induction Hui will be held in early July, at which point the WDCs will formally take over from the interim Establishment Boards.
RoVE continues to commit to its promise to industry to make sure the new system delivers what you need and ensures all learners have the best start to their careers. This could not have been possible without your participation, and we would like to thank everyone who participated in the process.
WDC establishment key dates 2021
May/June: Recruitment for governance Council members for the WDCs is currently underway. The WDC members will meet for the first time in early July.
June: Consultation with TITO staff on proposed WDC organisation structures scheduled to begin in late June.
7-8 July: Induction for the governance Council Members.
9-13 July: First WDC Council meetings
4 October: WDC Chief Executives and other WDC staff that have been recruited will start their employment with WDCs. WDCs will be operational, and will take over the non-provider related duties previously carried out by ITOs including standard setting, qualifications development and assessment moderation.