Momentum builds for Institute
Momentum builds for Institute
Last updated 27 September 2019
Last updated 27 September 2019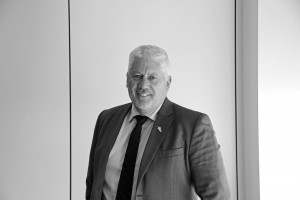 New Zealand Institute of Skills and Technology Establishment Board chair Barry Jordan is seeing a real groundswell of support from the sector as he works with Board members and Establishment Unit director Murray Strong to get the institute up and running on 1 April 2020.
It's a big job and Barry says he's appreciated the support of institutes of technology and polytechnic (ITP) chairs and chief executives he's been meeting with over the past two months.
"Any change comes with uncertainty. We made an early decision to meet with all ITPs and I've seen a real shift over the past three to four weeks as we've been able to share information. People are giving us their support and saying: 'let's get going with this.' Which is lovely."
Barry and his team are focusing on two key streams of work, getting ready for day one of the institute and preparing for the future beyond that.
"It's so important for the new institute to be strong and durable and that means having a solid foundation. So we'll be working on appointing a chief executive, looking at brand and other key issues.
"We intend the head office of the new institute to be small but filled with high-calibre talent. We want to get the mix right between what head office does and what the regional subsidiaries do, remembering this is about a national network of regional delivery, not the creation of a mega head office.
"We want to make sure the institute will deliver a world class education to the 250,000 learners in the system because whatever we do and whatever changes we make, learners must be at the centre of those decisions."
Barry says one of the key outcomes for the institute is about creating a totally new entity, one including industry trainees, apprentices and the learners of the existing polytechs and institutes.
"To achieve that the institute will need to operate in a coordinated way and work with business, industry and communities to best serve learners."
As the start of the new institute gets closer, Barry says the Board will continue to communicate with the sector and ask for its feedback.
"As we go from the big picture architecture to work on the more practical aspects, we want to get more people involved. What do we need, when do we need it, what will it cost? We want to honour the past but build something new for the challenges we face now and in the future."