Managed transition for RoVE
Managed transition for RoVE
Last updated 27 September 2019
Last updated 27 September 2019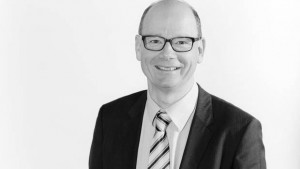 When Minister of Education Chris Hipkins announced the Government's decisions on the Reform of Vocational Education, he marked the start of a carefully managed transition process.
Officials from the Ministry of Education and the Tertiary Education Commission have been meeting with a wide range of industry stakeholders to begin designing the details of the new, unified vocational education system which will bring together workplace-based, provider-based and online learning.
The Government has already made key decisions following consultation with the sector, industry and employers, learners, iwi, whānau and communities. We are determined to continue this collaborative approach as we work out the details of how the New Zealand Institute of Skills & Technology (institute), workforce development councils (WDCs), Te Taumata Aronui, regional skills leadership groups, and centres of vocational excellence will work together to realise the Government's vision.
Being part of these discussions with institutes of technology and polytechnics, industry training organisations (ITOs), private training establishments, wānanga and business, iwi and whānau and communities is extremely rewarding. It is giving me and other officials not only grounded insights into people's concerns, but also their hopes for an improved vocational education system.
We're finding considerable excitement around New Zealand as people appreciate the transformational nature of the change and the opportunity to make vocational education work better for all New Zealanders.
It's also giving us a great chance to clarify a few misunderstandings.
I'm hearing a few people are concerned about local communities losing their say in what is taught in their region or losing the ability to innovate in response to local needs. Some people are worried that having a single large institute at a national level will lead to the wrong kind of centralisation and a growth in bureaucracy.
The Government is determined to create a vocational education system that delivers more for our regions and will improve and extend regional access and responsiveness. A lot of work is being done to ensure vocational education is embedded in regional labour markets and intimately connected to local business, iwi and communities.
This is why we are talking with stakeholders, both at a national and regional level – we want to make this work for regions by allowing communities to retain the best of the old system and gain the benefits of the new. The new institute will work as a national network and remain responsive to regional needs.
I also hear a few concerns about whether industry trainees might have to study on campus. This is not the intention, unless industry wants it to happen as they will have a crucial say.
Some people are worried that the institute's subsidiaries and later the institute itself won't have the ability to support employers and trainees in the workplace. This is exactly why the Minister wanted a decent transition period for shifting the function of supporting workplace-based training from ITOs to the institute, wānanga and private training establishments.
Just as ITOs won't lose their standards-setting function until workforce development councils are ready to pick it up, the transitional ITOs will continue to support in-work trainees until the institute is ready to pick up this important job.
ITO staff also have valuable skills that will be in demand and transferable within the vocational education sector.
Transitions will be designed together with industry and managed in a way that minimises disruption. It is critical that we get the transition right and it is also critical that we build a new system that is relevant, responsive, flexible and agile. This requires a permanent partnership between iwi, employers, communities, WDCs, the institute and education agencies.
We look forward to working with you on both the immediate transition and early design issues and on the medium to long-term implementation and operational opportunities.
Grant Klinkum
Deputy Secretary, Ministry of Education