Business wants system-wide change
Business wants system-wide change
Last updated 27 September 2019
Last updated 27 September 2019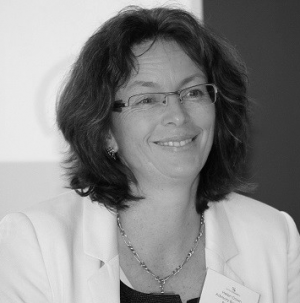 "Workforce development councils and regional skills leadership groups are potentially a 'game changer' for business and the future of vocational education," says Helen Down, Hutt Valley Chamber of Commerce CEO.
"The reason we are so supportive of RoVE is that it will fix the systemic challenges that modern businesses are facing with skills shortages."
Once the new Institute of Skills & Technology is working closely with employers, the delivery of learning and support for students will "fundamentally change". It will involve all modes of delivery, including on-the-job training, campus-based and online. The key point for businesses is the provision of on-the-job training.
The Chamber of Commerce's recent quarterly Business Confidence Survey showed that getting the right skilled labour and employing the right staff was the biggest issue affecting businesses right now. "Anecdotally, this seems to be the most frustrating issue for business owners," says Helen.
The recognised skills shortage spans multiple industries and sectors and is causing disruption and frustration for business nationwide.
Helen says that the Reform of Vocational Education offers a positive future.
The creation of four to seven workforce development councils will see industry take up more of a leadership position across the vocational education system and be able to influence what providers teach.
"We need to have better industry input into getting students work-ready. Many students join the workforce not knowing how to make a phone call, file things or write an email," she says.
Helen believes the reform will lead to the changes business has been waiting for. These changes will give us the platform we need for more meaningful engagement to happen.
"Students are coming to employers having learned on technology that is decades old. What businesses need and what is coming out of the education system – there's a massive gap between the two."
Helen says that regional skills leadership groups will be responsive to regional needs and support innovation – just like what is happening in the Hutt Valley, or 'Technology Valley' as it's known because of its innovative focus.
The groups would provide advice about the skills needed in their regions to the Tertiary Education Commission, workforce development councils and local vocational education providers.