Te Pūkenga (NZIST): Ramping up and making progress
Te Pūkenga (NZIST): Ramping up and making progress
Last updated 15 September 2020
Last updated 15 September 2020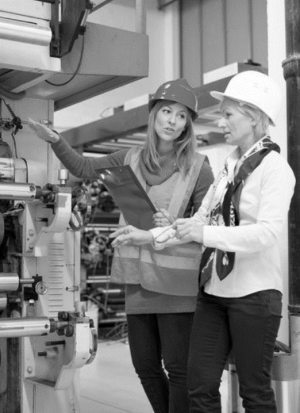 To suggest the important work of NZIST was ramping up would be a slight understatement. With the appointment of six new DCE's who bring with them a broad and diverse set of skills, knowledge and experience, the significant portfolio of programmes and projects NZIST has on its workplan are starting to take shape and make real progress.
The first of NZIST's Deputy Chief Executives, Merran Davis, has started. Dr Angela Beaton and Vaughan Payne will start their roles in October, and by early November, CE Stephen Town's complete leadership team will be in place.
Te Titiri Framework
Te Pūkenga (NZIST) has a statutory requirement to achieve equity for Māori learners. This is reflected in their charter and will be enabled by Te Pae Tawhiti (Te Pūkenga's recently developed Te Tiriti o Waitangi excellence framework).
Over the next two years Te Pae Tawhiti, a working draft, will support Te Pūkenga's collective duties to ensure the governance, management and operations of the organisation give effect to Te Tiriti o Waitangi, recognise that Māori are key actors in regional, social, environmental, and economic development, and respond to the needs of, and improve outcomes for, Māori learners, whanau, hapu and employers.
The Partnerships and Equity team from Te Pūkenga, headed by DCE Ana Morrison, will be working with each of the subsidiaries to share Te Pae Tawhiti with a broader audience, and will be seeking feedback from regional partners over the next few months as part of the framework's ongoing development.
NZIST's head office on Wintec's city campus in Hamilton
Stephen Town was joined by two of his new DCE's, Merran Davis and Ana Morrison, and some of Te Pūkenga's head office team at a special blessing ceremony. Wintec's Kaumatua, Tame Pokaia, along with Hera White, Wintec Executive Director Māori, and Hagen Tautari, Wintec Māori Achievement Manager hosted the event.
The office, on level one in Wintec House, is modern, open plan, offers flexible working spaces and has seating for 23 staff.
Te Pūkenga CE Stephen Town speaks at the blessing ceremony for the organisation's new head office located in Wintec House, Hamilton. Hera White (partially obscured) and Hagen Tautari (right) listen to the korero.
Putting ākonga at the centre
When Te Pūkenga was established on 1 April, one of the things promised was to ensure the creation of a vocational education system that puts learners at the centre. The system would shift from having learners fit their lives around it, to something where learning can fit around people and their world. It's a journey that will take some time, and the first step is to start a new conversation with learners.
A significant focus in developing Te Pūkenga's operating model will be on learners – including prospective learners and those who have been traditionally under-served, such as Māori, Pasifika, and learners with disabilities. Te Pūkenga needs a much greater understanding of their unique needs to ensure a system can be designed to put them right in the centre.
The Ākonga at the Centre workstream is now underway. The team are currently establishing a forum of staff from across the network. Forum members will co-design an engagement programme that reaches right across and into our subsidiaries, Transitional ITOs and broader communities to gather the information we need to gain deep and wide learner insight.
The significant data, information and insight gathered through the expansive engagement programme will also be shared more broadly across the system, including with TEC, the Ministry of Education, NZQA and any other party who would like to utilise it.
Setting up Te Pūkenga's staff and learner committees
While Te Pūkenga is legislated to have representatives from the staff and student/learner committees on their national Council, the importance of having the voices of the network's almost 10,000 staff and almost 60,000 domestic learners heard loud and clear right from the start just makes sense. Work is underway to make that happen.
Last month Te Pūkenga hosted workshops with subsidiary staff and learner representatives, and unions. The workshops were focused on co-creating the process Te Pūkenga could take to establish national committees, and ensuring the process is robust, sustainable, accessible and inclusive.
Participants felt the workshops were a great start, and the unions were pleased with the initial approach Te Pūkenga is taking to foster a strong participatory approach.
Te Pūkenga wants to gather more information and insight to inform the process. It will take some time get it right, because the process to set up the committees needs to be fit for purpose and future focused.
Next steps will be to develop a survey and accessible feedback process that both staff and learners will be able to use to provide their thoughts.
With that underway, Te Pūkenga still wants to listen to staff and learner voices right now. One interim step is providing existing staff and student unions a regular timeslot within Council meetings to listen directly to ideas and issues.
The elections should be underway before the end of the year and the staff and learner committees set up as quickly as possible.
Te Pūkenga's Council meet for strategy session
In late August Te Pūkenga's Council met on Ara's city campus for a strategy workshop. The day provided an opportunity to progress the foundational work already completed by the Establishment Board and look even further to the future.
A quick SWOT analysis confirmed the size, scale and scope of the network was Te Pūkenga's biggest strength, while the complexity of the operating environment was the weak point. The financial situation the network is in, compounded further by COVID-19, is Te Pūkenga's greatest threat. The opportunities are almost infinite.
This clearly reinforces why the reform of vocational education is critical.
The Council discussed:
Te Pūkenga using its scale to drive change
Te Pūkenga being excellent in all ways
Te Pūkenga operating in a way that is nimble, agile and keeps things simple
Te Pūkenga achieving equity and providing accessibility to learning opportunities
Te Pūkenga providing transformative education that will unlock learner outcomes
Te Pūkenga connecting learners into employment
Immediate priorities for the Council are to mitigate the financial position of the network, and progress work on achieving equity.