New timelines for the establishment of Workforce Development Councils
New timelines for the establishment of Workforce Development Councils
Last updated 15 September 2020
Last updated 15 September 2020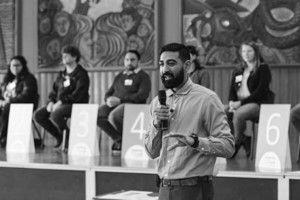 The impact of COVID-19 and its recent resurgence has brought a new level of challenge for many industry sectors. This has meant that some sectors haven't been available to engage with the interim Establishment Boards on the development of proposed content for their Orders in Council (OiCs).
Recognising the importance of this engagement period it has been agreed for it to be extended. This means that our statutory consultation for the proposed content of the OiCs from each iEB will now commence in November 2020.
The six iEBs are responsible for developing and engaging on the proposed content of their respective OiCs, the legislative vehicle through which the WDCs will be established. The consultation is primarily interested in understanding whether the proposed names, coverage, governance arrangements and early functions of the WDC's match wider industry views. Consultation will be open for four weeks and more information about how to participate in it will be made available shortly.
Another responsibility the iEBs have is to develop the WDC Establishment Plan which will outline how to form and build their respective WDC into a fully operational entity that is ready to start executing its statutory functions. They will also partner with transitional Industry Training Organisations (ITO's), Te Pūkenga and other providers to give advice and guidance where possible to inform tertiary education system responses to COVID-19 impacts.
Once established, the WDCs will help industry take a lead in making sure New Zealand's workforce is fit for both now and the future through the development of national skills leadership plans to shape and inform the direction for workforce development for their respective industries.
Updates from the iEB Chairs
The current focus of the iEBs is to engage on the content of their respective OiCs, and due to the restrictions imposed by COVID-19, engagement activities are primarily digital through Zoom calls and webinars.
Elena Trout, Chair of Construction and Infrastructure iEB: "The board is looking forward to engaging with industry over the next few weeks on our proposal. It is clear from our initial discussions that there is a high degree of interest in building the new vocational education system."
Victoria Spackman, Chair of the Creative, Cultural, Recreation and Technology iEB: "The proposed name for the Creative, Culture, Recreation and Technology WDC is Toi Mai. We are delighted to be suggesting a name that encourages creativity, knowledge and excellence in all we do across our sectors of interest. The interest in this WDC and its work is high and I encourage people to get involved, not only in this round of engagement but also subsequent ones. Each one will be important for different reasons."
David Waters, Chair of Health, Community and Social Services iEB: "The HCSS iEB has been encouraged by the high level of engagement they have encountered to date from stakeholders they have had contact with. There is very real interest in the role of WDCs and how employers and employees can contribute to vocational education, both now in response to COVID 19, and into the future. We have also experienced great support for ensuring adequate, long-term representation from Māori, in keeping with our commitment to Te Tiriti."
Dr Troy Coyle, Chair of the Manufacturing iEB: "We were encouraged by the level of participation in our stakeholder engagement kick-off webinar, with 110 people from industry participating in a two-way conversation about our proposed arrangements. This demonstrates industry's strong desire to be active participants in the direction of vocational education reforms and workforce development."
Hinerangi Edwards, Chair of the Primary Industries iEB: "Listening and leveraging our diverse industries has been a main focus of our iEB. We are connected to the land and sea and our industries are dependent on us all, as we too are dependent on our workforce to provide us food and materials for good living. There are currently many sectors hurting. Enabling growth in our people will help them and our communities at large. We hope you will share your feedback so this new WDC will be the best it can be for all learners and industries. Ngā mihi!"
Alastair Carruthers, Chair of the Services iEB: "My iEB includes leaders of the Tourism, Hospitality, Aviation and Retail sectors and we represent over 100 other industries giving service to others. My colleagues' unfailing belief in their people, a workforce that stands for sustainable and powerful careers, is humbling. The impetus to build more capable and sustainable careers in the services sector could not be greater than now."
Find out more
As subscribers to RoVE news and updates, you can expect to hear from the iEBs as they reach out to stakeholders through their engagement activities. We also invite you to take part in a short survey which asks you to tell us which iEB(s) you want to hear from most. This survey will help us, and the iEBs, to target communications and engagement.