Te Pūkenga proposed Operating Model engagement
Te Pūkenga proposed Operating Model engagement
Last updated 1 November 2021
Last updated 1 November 2021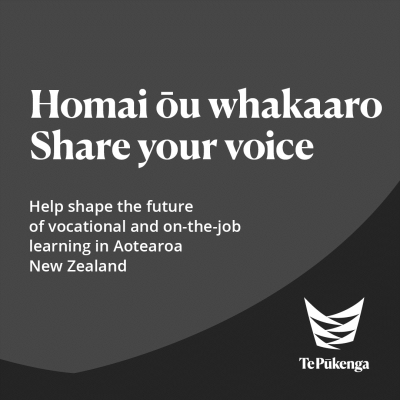 Engagement is open until 8 November on the proposed Te Pūkenga Operating Model. The Operating Model is a description of the future experience for learners, employers, staff and iwi, hapū and Māori and how as a network, Te Pūkenga will advance equity, especially for Māori, Pacific, and disabled learners.
It outlines what Te Pūkenga will do and how they could be organised to deliver on their vision, the intent of the Reform of Vocational Education (RoVE) and their Charter.
The proposed Operating Model includes three key areas:
Strategic functions

that interact with and support other parts of the network, embed strategic direction and identify opportunities for innovation.

Enabling functions

sustain the other functions and information flows between parts of the network.

Teaching, learning, support and navigation functions

to deliver high quality education and effective holistic wellbeing support and empowerment.
Ako networks will also bring together teams to support these learners. Some of these will align to specific industries, vocational pathways and Workforce Development Councils, while others will cover aspects of delivery such as learner support and engagement, accessibility support, equity and Te Pae Tawhiti – Te Tiriti Excellence.
People are encouraged to provide feedback via our online engagement platform at yourvoice.tepukenga.ac.nz. More detail can also be found on our website tepukenga.ac.nz/opmodel.