New Director for the Reforms of Vocational Education
New Director for the Reforms of Vocational Education
Last updated 1 November 2021
Last updated 1 November 2021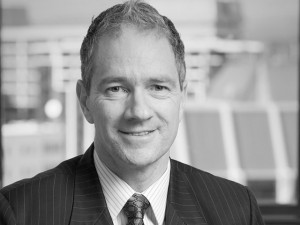 Kia ora koutou
We said goodbye and thank you to the Workforce Development Council (WDC) Establishment Unit this month. Along with all of those in the newly set-up WDCs and the transitional Industry Training Organisations, there has been an incredible amount of work completed and great passion and commitment shown to doing the best we can across how we deliver vocational education and training.
I look forward to working with the WDCs, with the CEs and the Councils, as we continue our mahi across the reforms of vocational education.
The establishment of the WDCs is one of the key changes which will help create a strong, unified, sustainable system for all learners, employers and communities. It is how we will ensure that industry has a stronger voice in vocational training and that the skills and training align with the needs of industry and support growth and opportunity in education and in work.
In other news, MITO, the industry training organisation for the automotive, transport, logistics, gas, industrial textile fabrication and extractive industries, had its transition plan approved by the Tertiary Education Commission Board. On 1 January 2022 MITO's arranging training functions will transfer to the Work Based Learning subsidiary of Te Pūkenga for all industries within its coverage, with the exception of the industrial textile fabrication industry which will transfer to MAST Academy. Congratulations to everyone involved, and, again, thank you to all who have supported this process. There has been huge work to get us to this point and great co-operation and willingness to work together across all parties.
And last but by no means least, I'm delighted to welcome Paul Delahunty into our RoVE whānau. Paul took up the role of Director on 26 October. He brings a strong mix of commercial and public sector experience to this role, and a proven ability to help organisations prepare for the future. You'll hear from Paul in future columns and I think the final word here sits with him.
"This is an exciting time to be part of the transformation of vocational education and training. I'm feel privileged to have this opportunity to work with all of you to ensure that New Zealand has the right skills in the right place at the right time – both now and in the future. From the conversations I've had this week, I can see that there's a lot of knowledge here, and I look forward to working with you, to learning from you and to continuing to deliver the vocational education reforms," said RoVE Director, Paul Delahunty.
Ngā mihi nui, ia manuia
Tim