RoVE highlights at midyear point
RoVE highlights at midyear point
Last updated 30 June 2021
Last updated 30 June 2021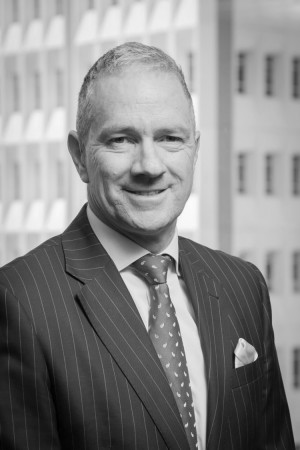 Kia ora koutou
Work on the RoVE programme continues at pace and we have reached a significant milestone following the formal establishment of the six new Workforce Development Councils (WDCs), and the formal appointments to governance roles across the WDCs.  The Orders in Council legislation for each WDC came into effect on 11 June; most decisions about appointments to WDC governing Councils have been made; advertising for WDC Chief Executives commenced on 12 June; consultation with Transitional Industry Training Organisations (TITO) and New Zealand Qualifications Authority (NZQA) staff on proposed WDC structures runs from 21 June to 5 July; and induction for new WDC Council members will start on 7 July, followed by the first meetings of WDC Councils. All this activity is gearing us up for WDCs becoming operational on 4 October 2021.
The WDCs play a vital role in ensuring that industry has a role in vocational education and training, and creating a unified vocational education system that will help make sure New Zealand's workforce is fit for today's needs and for the future.
Every industry in New Zealand will be covered by one of the following Workforce Development Councils:
Hanga-Aro-Rau – Manufacturing, Engineering and Logistics
Waihanga Ara Rau – Construction and Infrastructure
Muka Tangata – People, Food and Fibre
Toi Mai – Creative, Cultural, Recreation and Technology
Community, Health, Education and Social Services
Services Industries.
The WDCs are a keystone change for RoVE. They will set standards, develop qualifications and help shape vocational education. They will also provide advice to the TEC on our investment in vocational education, and determine the appropriate mix of skills and training for the industries they cover.
I'm very much looking forward to seeing the new Council members at the induction in Wellington on 7 and 8 July. I want to take this opportunity to once again congratulate all those who have joined the WDC on their appointments. It's very exciting and encouraging to see the calibre of the individuals involved and the breadth of industry knowledge across the new WDCs. This takes us to a new phase in the programme and in how we more strategically align the needs of industry with the delivery of vocational education and training. In Aotearoa New Zealand.
I also want to acknowledge the commitment, the work and the expertise provided by all those who helped get us to this point through their participation on the WDC interim Establishment Boards. Their service is hugely appreciated and the guidance they gave has helped set us up well for this new phase. They also played a vital role in the development of the legislation and making these entities a reality.
When we talk about change, it's good to remember the areas that remain constant. I've had the pleasure of talking recently to the QTI and David Strong has also been talking to ITENZ members at sessions throughout the country. Private Training Establishments (PTEs) will continue to have an important role in vocational education and training.
My final acknowledgement is to David Strong, who leaves us at the end of June to take up the role of Chief Executive at the Film Commission. David has been Director since the programme's early stages in 2019. He brought his experience and expertise in shaping and building a programme of transformation and his advocacy for vocational education and training (VET) to his programme leadership, and I personally thank him for everything he has done here.
I have begun recruitment for a new Director and I'm delighted to say that TEC Deputy Chief Executive John Soulis has accepted a secondment to provide leadership and stability. As our Deputy Chief Executive Corporate and Finance, John has oversight of a large financial management function, including external auditing of tertiary education organisation, organisational planning and performance and project management. John has a thorough knowledge of the sector and the RoVE programme will continue to be strongly supported by me along with Gillian Dudgeon, Deputy Chief Executive Delivery, and Paora Ammunson, Deputy Chief Executive Learner Success Ōritetanga.