TEC selects six boards to form Workforce Development Councils
TEC selects six boards to form Workforce Development Councils
Last updated 25 June 2020
Last updated 25 June 2020
Following a successful Expression of Interest (EoI) process, with 249 applications, a strong group of interim Establishment Board (iEB) members has been selected and will start work on the formation of all six WDCs.
Following a successful Expression of Interest (EoI) process, with 249 applications, a strong group of interim Establishment Board (iEB) members has been selected and will start work on the formation of all six WDCs.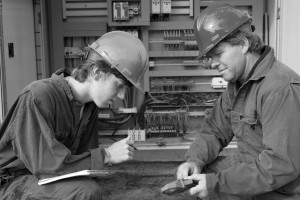 As part of May's Budget Trades Training announcement, the decision was made by Education Minister Chris Hipkins to fast-track WDC establishment by a target date of October 2020, ahead of the original deadline of mid-2021, to help support New Zealand's COVID-19 response and recovery.
The iEBs are integral to this work. There is an iEB for each WDC – Construction and Infrastructure; Manufacturing, Engineering and Logistics; Primary Industries; Service Industries; Creative, Cultural, Recreation and Technology; and Health, Community and Social Services.
Each iEB's primary role is to establish the WDC as a legal entity. Where possible and practical, the iEB will also work with transitional Industry Training Organisations, the New Zealand Institute of Skills and Technology (Te Pūkenga) and other providers to inform the tertiary education system's response to COVID-19 impacts.
Through an EoI process, the Tertiary Education Commission's (TEC) Chief Executive Tim Fowler led the selection and appointment of members.

"The quality of the applications and the calibre of the selected board candidates reflects how much value and potential our industries see in Aotearoa New Zealand's vocational education system and its importance to learners, employers and communities," Fowler says.
"Close to 250 applicants is a very positive result for an EoI process, during a challenging time for industry, and reflects the genuine interest in this historic opportunity to create six WDCs that will set a vision for the workforce and influence the new system.
"The selected members have strong industry connections and mana, brilliant governance and communication skills, and a fundamental appreciation of the value of education and training in skills development for industry and individuals. The unique and complementary blend of expertise across the boards will enable robust and innovative work to be undertaken that will be integral to the success of the future WDCs."
As part of the new system, WDCs will work collaboratively with providers and Taumata Aronui, as well as Centres of Vocational Excellence (CoVEs) and Regional Skills Leadership Groups to fulfil the longstanding objective of the reform. This is to create a strong, sustainable, unified vocational education system capable of delivering the skills that learners, employers and communities need to thrive.
The Regional Skills Leadership Groups have also reached an important milestone today. Employment Minister Willie Jackson announced the Government is establishing 15 independent Groups to better manage changing skills and workforce needs in our regions and cities and to support the recovery of labour markets. Ten of these Groups have been launched today with five launching thereafter.
The Groups were planned before the arrival of COVID-19 as part of a joined-up approach to labour market planning. This approach will enable the workforce and education systems to work together and more effectively meet the different skills needs across New Zealand.
In their first year, Regional Skills Leadership Groups will be set up on an interim, one-year basis with a swift appointment process, and a mandate to gather local intelligence that supports the COVID-19 response. In the long-term, they will actively work with their communities and deliver regional workforce plans to ensure regions have the right skills and workforce planning to seize local economic opportunities.
The Regional Skills Leadership Groups will work closely with WDCs; WDCs will focus on industry specific training needs across all of New Zealand while the Groups will offer a regional perspective on skills needs.
WDC FACT FILE
WDCs will contribute to the new vocational education and training system by:
Providing skills and workforce leadership for the industries they represent. This includes identifying current and future needs and advocating for those needs to be met
Providing vocational education investment advice to the Government
Developing qualifications, setting standards, and moderating assessments
Endorsing provider programmes
Promoting the benefits of educating employees to employers.