NZQA RoVE Update
NZQA RoVE Update
Last updated 7 February 2020
Last updated 7 February 2020
The New Zealand Qualifications Authority (NZQA) is dedicated to helping learners "Qualify for the future world: Kia noho takatū ki tō āmua ao".
The New Zealand Qualifications Authority (NZQA) is dedicated to helping learners "Qualify for the future world: Kia noho takatū ki tō āmua ao".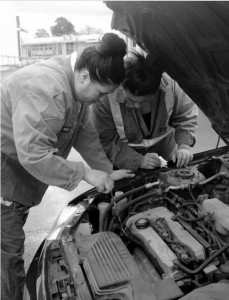 Our role in the Reform of Vocational Education (RoVE) is to make sure that while this future world comes to life, learners continue to be confident in the quality of their education – whether they're learning in a classroom, a workplace or online – and gain qualifications which are credible, robust and recognised both locally and internationally.
Our work falls into three areas:
1. Developing new operational policy to achieve the intent of RoVE
2. Managing the transfer of approvals, accreditations and consents
3. Determining appropriate quality assurance systems and measures for the New Zealand Institute of Skills and Technology (Te Pūkenga) and Workforce Development Councils (WDCs) during the transition and in the longer term.
NZQA has been working to develop the operational policy that will underpin the design of education products (e.g. qualifications, programmes) and how they would best fit together to meet the intent of RoVE. As part of this work, NZQA ran two workshops in December with a range of sector representatives to seek ideas and test our thinking. An upcoming third workshop will look at the education products needed to support vocational education in the future.
These two workshops were productive and NZQA is considering the feedback. We will continue working on our operational policy settings, including seeking views from workshop participants and the wider sector over the next few months.
NZQA is also working to update our Rules to reflect the changes in legal status of existing Industry Training Providers (ITPs) and Industry Training Organisations (ITOs) and the functions of the new organisations scheduled to come into effect 1 April 2020. This work is progressing well, and we anticipate writing to all affected tertiary education organisations in February for feedback on the proposed changes.
Considerable work has been done with the Tertiary Education Commission, Ministry of Education, and ITOs to ensure the transition to the new system is as smooth as possible. The aim is to ensure that all learners, including trainees, will be able to continue and complete their training as appropriate.
With regards to quality assurance, while ITPs are transitioning into subsidiaries of Te Pūkenga, NZQA is taking a pragmatic and risk-based approach to undertaking External Evaluation and Reviews (EERs). To ensure the continued confidence of learners, whānau and other stakeholders it is important that relevant quality assurance activity continues. However, this approach reflects that during the transition a standard EER may not always be necessary. NZQA will conduct a standard EER for ITPs who are currently Category 3. All other ITPs due for EER in 2020 will participate in a targeted EER.
Meanwhile, designing an appropriate long-term quality assurance approach for RoVE is likely to take time. The merger of the 16 ITPs into a single national delivery agency presents unique, complicated challenges. However, despite being challenging, having a quality assurance system in place that continues to maintain confidence in the education system and upholds the credibility and quality of qualifications is an integral part of the future success of RoVE.
The future world of RoVE is not far away, and NZQA is working to ensure New Zealand's tertiary qualifications will continue to have the same high reputation trusted by employers and learners in New Zealand and around the world.
By: Eve McMahon, Deputy Chief Executive, Quality Assurance