Strategic leadership – rising to the challenge
Strategic leadership – rising to the challenge
Last updated 17 December 2021
Last updated 17 December 2021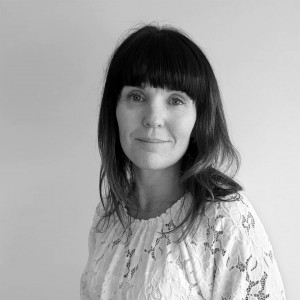 This is a story of leadership in difficult times.
Amanda Wheeler, newly appointed Director of Competenz, is calm, organised and strategic as she leads the Te Pūkenga business unit directly after transition and during the Auckland COVID-19 lockdown.
On 2 August 2021, Competenz became one of the first two TITOs to transition into Te Pūkenga subsidiary Work Based Learning (WBL).
Little more than two weeks later, New Zealand went into Alert Level 4 lockdown.
Competenz currently supports arranging training for employers and learners involved in industries that include engineering, food + beverage, forestry, manufacturing and print packaging. Like other TITOs, over the past 18 months, it has experienced unprecedented growth in learner numbers, largely due to COVID-19 stimulus measures like TTAF and Apprenticeship Boost.
"We have seen 19,320 new learners sign up with Competenz from the beginning of last year, and 1,903 since August this year," said Amanda. "It's been busy!"
Competenz's Head Office is in Auckland, as are two-thirds of its staff.
An immediate focus for Amanda in her new leadership role was supporting her team during lockdown while managing the transition into Te Pūkenga.
Lockdown fatigue
"Oh yes, lockdown fatigue is absolutely real," Amanda says from her home in West Auckland.
"Like many businesses, our team knew exactly what to do [at the start of the August L4 lockdown], got motivated to do it with minimum disruption and powered on through…. probably until about the end of September.
"With the 'no end in sight' beginning to creep in, it was clear that people's motivation was being impacted… Lockdown fatigue had kicked in and it was new to us – extended periods of lockdown beyond four weeks really do have an impact on burnout and exhaustion."
Amanda and her team changed tack. "What became apparent was that people weren't taking time out – 'What's the point when we are in lockdown, right? We can't go anywhere.' Additionally, taking leave can sometimes cause more stress when workloads are high, and the pressure is on, you just come back to more unread emails."
They decided to move to no formal meetings on a Friday and an early finish Friday afternoons.
"Boy, has [this new approach] made a difference. The lift in mood has been palpable. And guess what? Zero impact on productivity. In fact, I'd go as far as to say that we've maintained productivity and mitigated our risk of burnout, sickness and lower productivity as a result."
Education changes lives
Earlier in her career, for more than a decade, Amanda led a youth transition-to-work foundation in Waitakere and a national workforce trust that eventually became part of The Skills Organisation. That was her entrée to vocational education. In 2017, she joined Competenz as stakeholder relations manager and progressed the following year to GM Industry Training.
"I was lucky very early on in my career to discover that having a purpose-filled role really suited me," says Amanda.
She's called on much of what she learned in those years for her current challenging role.
"Coming from the charitable sector where you wear many hats in one day, you learn how important it is to be agile and build meaningful stakeholder relationships to know what you're delivering is getting great outcomes."
She loves vocational education because it upskills and uplifts people while they're working (and earning). It's particularly powerful for those with lower literacy or numeracy skills.
"Education is key to changing lives, and workplace training allows you to do that while people are earning.
"It gives me such a lift when I get a message from someone we have supported who is now reading with confidence to their kids at night – all the way through to apprentices who qualify in a trade after four years of balancing work, study and homelife."
Early mover
Amanda believes Competenz's decision to be an early mover into Te Pūkenga was the right decision.
"We've been fully focused on ensuring a seamless transition for our learners, employers and staff – and we have achieved that.
There have been tangible benefits for her people.
"Many of my people are being recognised within […] Te Pūkenga as leaders in their field. We have been able to build a solid reputation as trusted participants."
Reflections on transition process
Amanda is proud of how Competenz has led the change process over the past two years. She credits honesty and transparency and frequent industry consultation as key.
"Altogether, it ensured minimal surprise or disruption to our industry sectors and learners."
Amanda has a set of key priorities guiding her approach over the next few years.
First is to empower her people to ensure the transition journey continues smoothly and efficiently.
There is a focus on learner equity and participation – "we will honour and uphold Te Tiriti o Waitangi in all we do".
She's also focused on delivering customised learning approaches that meet the needs of learners and trainees wherever they are.
"Change can be challenging, it's also filled with opportunities so let's be positive and work closely together to bring the vision of RoVE to life."