Putting learner wellbeing and safety at the heart of vocational and tertiary education
Putting learner wellbeing and safety at the heart of vocational and tertiary education
Last updated 17 December 2021
Last updated 17 December 2021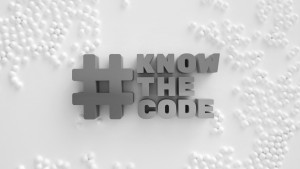 Ensuring the wellbeing and safety of all domestic and international tertiary ākonga has been a key focus for the wider education sector this year.
From January 2022 a new code of practice will be in place for the pastoral care of all international, vocational, and tertiary education ākonga, including those living in student accommodation. This Code replaces the international Code and interim domestic Code.
The Education (Pastoral Care of Tertiary and International Learners) Code of Practice 2021 (the new Code) is developed to reduce complexity by streamlining requirements for tertiary providers in one place by combining the two current codes for domestic tertiary and international learners.
The new Code expects providers to have a whole-of-provider approach to support student well-being and safety, and to build and maintain strong relationships with learners and other relevant stakeholders.
NZQA leads this and will continue to work together with the sector – learners, providers, and employers – to understand more about current work-based learning contexts before setting out detailed quality assurance expectations, and any appropriate exemptions.
The New Zealand education sector is made up of a range of education providers, all with diverse learners, and using different modes and sites of delivery. There can be no one-size-fits-all approach to pastoral care, and 'good practice' will look different in each tertiary provider, including in workplace learning settings.
NZQA has published a range of resources, tools and workshops to support providers to understand the new Code, and how to apply it in practice within different education settings. Further resources will be developed in 2022.
For more information on the Pastoral Care Code of Practice:
Call NZQA on 0800 697 296 (ask for Code team)
Email Code.Enquiries@nzqa.govt.nz
See: