MAST Academy takes the helm
MAST Academy takes the helm
Last updated 17 December 2021
Last updated 17 December 2021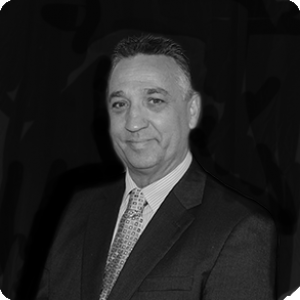 Four-months-old MAST Academy has the wind in its sails.
The new private training establishment (PTE) serving the marine, boat building and composites industries was born in August out of the former NZMAC ITO. On 1 January 2022, it will also take on a small group of industrial textile fabrication learners from MITO.
MAST Chief Executive Chris van der Hor has ambitions of world domination – literally. Back in 2018, NZMAC won the award for the world's best apprenticeship training programme at the International Boat Industry (IBI) Conference in Amsterdam.
"That was nice," says Chris, who had led NZMAC since 2006. "I knew we were good but not the best we could be."
To be truly outstanding for the long-term – that is the vision and challenge that Chris and his team have set themselves at MAST Academy.
So why did they seek to become a PTE? A number of reasons: the ambition outlined above, the opportunity to design, manage and deliver workplace training, and (to use yet another salty pun) to steer their own ship.
"The intention of RoVE was to have learners move seamlessly from school to work, and to study at work, on-campus and online, in any setting, so you have full control of the pathways. That became our guiding light.
"In a provider world, you can bring a learner to a facility, do one-on-one teaching, whatever the learner needs. You have a lot more opportunity and flexibility," said Chris.
"When we took our business case to industry, they were 100 per cent for it. They were excited about the ability to control their own destiny through having a dedicated, independent provider.
"If you look at our constitution, and I think this is true of most charitable organisations, it's dedicated to learners and training outcomes for the benefit of industry, learners and communities. That's really what drives us and underpins who we are today."
Sum of all experiences
Chris has spent much of his working life in the industry, starting at age 17 at what was then the biggest production boat builder in Australasia. By 23, he was foreman and by 26 he was manager. His last hands-on role was building America's Cup and super yacht rigs at Southern Spars.
He had a break mid-career in Australia where he worked in sales and finance and co-owned a PTE focused on getting long-term unemployed into work.
When the NZMAC role came around in 2006, "it was really the sum of all that I had done in the marine industry, sales, finance, running a PTE. So I think that set me up well."
It also provided an outlet for personal qualities modelled by parents who survived harrowing experiences in World War II and started afresh in New Zealand in the early Fifties. His father grew up in Indonesia of Dutch parents but at age 18 was sent to the notorious Burma Railroad prisoner of war camp where he barely survived. Repatriated to the Netherlands after the war, he boarded with a family whose daughter he eventually married.
"I learned strength, perseverance, and courage from my father," Chris reflects. "My mother's the opposite. She's just pure love, compassion, understanding. So I think I've got the best of them both and, being Dutch, I've got a high work ethic," he laughs.
Big plans on the horizon
MAST has big plans for the future aimed at future proofing it for the next 20 to 50 years.
"We've written a three-year business plan to start with which has mapped out the marketing, promotions and overall strategy," said Chris.
"We're implementing a brand new LMS (learner management system) which will be much better for learners. We are extending our School2Work programme and we're continuing to develop our learning resources and lessons plans."
Key to everything is the creation of a training academy on a newly designed campus in a central Auckland location as well as a focus on upskilling workplace trainers.
Chris expects the campus to be a reality by 2024 and for it to be a game-changer.
The campus will incorporate a range of specialised training areas and dedicated spaces. It will have large spaces for hull lofting and boat construction, a clean room for composites with focused ventilation, space to move trailer-boats in and out for training purposes, and a 3D printer to create bespoke components.
"It will allow learners to study specialist training programmes that are not currently available from any other provider."
Over time, new programmes and micro-credentials will be developed to meet existing or new gaps in market sectors.
Chris believes the academy will allow the industry to address learner and employer needs quickly, to pursue excellence in training, and to be more responsive to skills shortages.
And the focus on upskilling the company trainers?
"Workplace training is front and centre of where it needs to happen," says Chris.
MAST has developed an e-learning module for workplace trainers' professional development; it will launch in February 2022.
"I want to see every workplace trainer skilled up so they really truly understand what good training is, and what good mentoring and good competency around moderation and outcomes looks like.
"If we strengthen the quality of workplace training, if we get all 250 workplace trainers and supporters through our accredited trainer programme, it will strengthen the relationship between our field officers and employers. And the outcome will be apprentices much better supported through their apprenticeships.
"It's the people who do the training of the next generation, the environment they create for these learners, that's where the real gold is. We want to champion those people."
Impact of Covid-19
It's easy to assume that Covid-19 and repeated lockdowns have played havoc with MAST's early days, and with boat building in general. Right and wrong.
"Like most businesses, we were prepared for a 30 percent drop after Covid-19 hit, but the opposite happened after six months. People realised this was a long-term thing. So, no, we can't keep up with demand. There's a massive skill shortage. We have employers today, particularly the production boat builders, who have orders out for a year, year and a half. Their biggest constraint is finding skilled people.
Nevertheless, three weeks after launching as a PTE, Auckland went into a prolonged lockdown.
"It's been challenging," says Chris. "The team has never worked harder since we've been MAST Academy and working from home."
"However, the team atmosphere is pretty good. We've all gone through a bit of a wave up and down with the lockdown, living with the uncertainty but we've got through it."
Chris says he and his team are passionate about their work and enthusiastic about the future.
"[MAST] feels different, it looks different. The team is really excited about creating something new, something better. They're invested in the future and it's part of a new journey."
And the rest of the world had better watch out. Chris has his eyes on the 2022 IBI Best Apprenticeship Programme prize.
"Oh yes. We'll be hoping we can win that award again, and many times more in the future."