Looking back on 2021
Looking back on 2021
Last updated 17 December 2021
Last updated 17 December 2021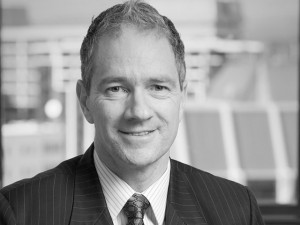 This is always a good time to take stock and celebrate what we've achieved across the vocational education reforms.
It's been over a year since Te Pūkenga was stood up and in that time it has established a leadership team to steer what will ultimately be the largest tertiary education provider in Aotearoa.
The work that Te Pūkenga is doing is one of the key ways that New Zealand will move to a vocational education system that puts learners in the centre – a shift from fitting people around their learning and training to setting up ways of teaching and training that fits around people.
Te Pūkenga has completed the first phase of engagement on the proposed operating model and undertaking targeted engagement on regional and national operating model arrangements. I know that many of you have taken the opportunity to participate and your input and this work will be a big part of keeping these reforms learner centred. See more on the Te Pūkenga website.
One of my personal highlights this year was the establishment of six Workforce Development Councils (WDCs) on 4 October 2021. The role of the WDCs is to ensure the vocational education system meets industry needs and gives a stronger voice to Māori business and iwi development. WDCs will set standards, develop qualifications and help shape the curriculum of vocational education. Success for WDCs will mean employers are confident that vocational education graduates are ready for work and that the future skills needs of their industry will be addressed by the vocational education system. I want to acknowledge the hard work of all of those involved in the establishment and now in the ongoing mahi for the WDCs – it's early days and these new entities are growing fast and offer great opportunities for employers.
Another way to increase the employer voice in vocational education and training (VET) has been the establishment of 15 permanent Regional Skills Leadership Groups (RSLGs). RSLGs will bring a regional perspective and consider the local skills and labour market needs. These groups are supported by The Ministry of Business, Innovation and Employment (MBIE) and you can read in this month's edition.
We also saw the first of the Transitional Industry Training Organisations (TITOs) transfer their arranging training functions to tertiary education providers. Competenz, Connexis and BCITO have transitioned those functions to Te Pūkenga, and NZMAC has transitioned arranging training to a new private training establishment, MAST Academy.
NZQA heard strong support for simplifying the qualifications system when engaging with key stakeholders. This work enables the reforms and you can read the 2021 consultation feed on the NZQA website.
And, finally, on behalf of all of those working on the changes to how we fund tertiary vocational education, thank you to everyone who participated in our engagement on modes of delivery. The Unified Funding System (UFS) is a busy space and a critical part of the reform of vocational education and you can read more about it further on in this newsletter.
Wishing you all Meri Kirihimete.
Kia pai tō rā whakatā
Tim