Looking ahead to 2022
Looking ahead to 2022
Last updated 17 December 2021
Last updated 17 December 2021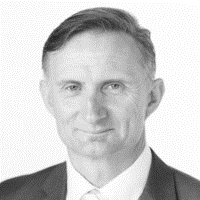 Thanks to everyone who's welcomed me into TEC and the sector over the last six weeks. Time has flown by. I've been impressed by everyone's openness and dedication, both great attributes that will serve us well in 2022.
I want to join Tim in acknowledging how much great work has been done in 2021. I can see the results of that work from all the conversations I've had and documents I've had the pleasure of reading since my arrival. There's a lot you should all be very proud of, well done.
2021 was definitely the year of delivery, 2022 will be a year of integration.
So what does that mean? We'll finish off the last of the big changes (Unified Funding System and Transitional Industry Training Organisations) while we coordinate more across the system. We will help to integrate the different parts of the system and ensure all stakeholders have a shared understanding of the future for vocational education in Aotearoa, whether you are a learner, employer, Māori, training provider and even a TEC employee – we all have a part in identifying and creating opportunities to improve vocational education for the current and future generations. How we talk about this is an important step in how we get there, and we'll be sharing more on this in the New Year.
2021 has been a crazy year and I suspect most of us need a good summer holiday. I hope you each get time to rest, recharge your batteries, and enjoy time with friends and whānau.
Stay safe
Ngā mihi nui,
Paul