Strengthening the voice of industry and regions
Strengthening the voice of industry and regions
Last updated 15 May 2020
Last updated 15 May 2020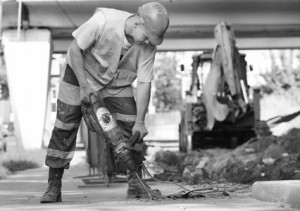 Employers and industry, particularly those in the regions, need to have clear opportunities to be involved in vocational education and give input and advice into the vocational education system.
This budget gives $276m funding for Workforce Development Councils (WDCs) and Regional Skills Leadership groups to be established to give industry and regions a greater voice and help them respond to COVID-19.
Accelerated formation of WDCs
As part of the Government's trades training package, the formation of all six Workforce Development Councils (WDCs) will be fast-tracked for establishment by the target date of March 2021 with the support of interim Establishment Boards (iEBs).
WDCs are a key part of the Reform of Vocational Education (RoVE), and enabling all six WDCs to be in place earlier will mean their influence in the vocational education and training system will be felt sooner than previously planned.
Early formation of all six WDCs will be enabled by the establishment of six skills-based interim Establishment Boards (iEBs) – one for each of the six WDCs. The iEB members will be appointed by the Tertiary Education Commission (TEC) through an Expression of Interest (EoI) process running 18 May – 2 June 2020.
Each iEB's primary role is to establish the WDC as a legal entity. Where possible and practical, the iEB will also work with transitional Industry Training Organisations, the New Zealand Institute of Skills and Technology (Te Pūkenga) and other providers to inform the tertiary education system's response to COVID-19 impacts.
As part of the new system, WDCs will work collaboratively with providers and Taumata Aronui, as well as Regional Skills Leadership Groups (RSLGs) and Centres of Vocational Excellence (CoVEs), when they are established, to fulfil the longstanding objective of the reform. This is to create a strong, sustainable, unified vocational education system capable of delivering the skills that employers, learners and communities need to thrive.
WDC Lead Jane Duncan says stakeholder input remains very important to the WDC establishment and the wider RoVE programme. "As we move into a new era of vocational education and training, the spirit of collaboration that underpins the reform will be more important than ever, particularly in the wake of COVID-19. The new system will be focused on supporting learners, employers, providers, industry and regions.
"Stakeholder voices remain integral and valuable to the work we are doing. The wider RoVE programme will continue to work closely with industry, partners, employers, Māori, iwi, education and training organisations, peak bodies, learners and unions – among many others – to work through challenges and opportunities."
$46m for Regional Skills Leadership Groups
Regional Skills Leadership Groups (RSLGs) will provide advice about the skills needs of their regions to a range of Government agencies. They will be involved in the vocational education system by providing advice to the Tertiary Education Commission (TEC), Workforce Development Councils, and local vocational education providers.
The Government has confirmed funding for the 15 RSLGs, which will be refocused to play an important role in the COVID-19 response and recovery. These groups will identify workforce and skills needs in their region and advise on actions to meet these. New Zealand's employer, skills, education, and welfare systems will act on this advice with initiatives to help re-employ, redeploy or retrain workers and entrepreneurs who have lost their jobs or closed their businesses.