A bright future ahead says Connexis Chief Executive
A bright future ahead says Connexis Chief Executive
Last updated 30 August 2021
Last updated 30 August 2021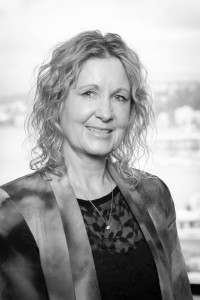 After two years of planning, the majority of Connexis staff and its arranging training functions transition across to Te Pūkenga Work-Based Learning (WBL) Ltd on 1 September. There will be a virtual welcome event, given the current COVID-19 outbreak.
Connexis is the third Transitional Industry Training Organisation (ITO) to make the shift to a new provider. This follows Competenz, which also transitioned to Te Pūkenga, and NZMAC, which transferred functions to new Private Training Establishment (PTE) MAST Academy, on 2 August.
"We've been engaging with our industry since 2019. The clear message from employers was for us to be proactive and at the forefront of the vocational education reforms," said Chief Executive Kaarin Gaukrodger, who will be Director of the new Connexis business division within the Work-Based Learning (WBL) subsidiary at Te Pūkenga.
"They were unanimous in that. They wanted us to be inside the tent and influence the changes as they came through."
Doing things better
Connexis is the Transitional ITO for New Zealand's infrastructure industries. This covers civil, energy, telecommunications and three waters.
The transition to Te Pūkenga offers scope for the sector to do things better on a number of fronts, Kaarin believes.
For the sector's employers and in-house supervisors it also offers the possibility of more learning support for work-based training. For learners, it offers a greater range of learning methods, which include on-job, on-campus and online.
"We have a lot of small contracting companies in the infrastructure sector, and those small crews really don't have a specialised trainer or someone to support the manager to be the trainer on-job.
"So we definitely see the benefits of more options for our learners in terms of cohort learning on-campus in small stints. It will also help many of our employers especially in the delivery of technical, theory-based learning in maths, say, or in science.
"Having more options will really support industry to get access to the best training available and more productivity on the ground."
Improving diversity
Kaarin is passionate about Connexis' efforts to promote infrastructure careers to a greater diversity of young Kiwis through initiatives, such as the Gateway programme, with schools and the Ultimit-Women in Infrastructure initiative and to celebrate success.
"The numbers of women in our sector are still too low, so we're really keen to see more females get into infrastructure apprenticeships and trades."
"As we move into Te Pūkenga, it will be exciting to see what other opportunities it will bring, how we can work with the networks available to get more diversity into our sector, and to collaborate with other under-represented groups such as Māori and Pasifika."
Information is key
Kaarin credits excellent communication and engagement, and being flexible, as critical success factors in Connexis' early transition.
"Information is key," she said. "Having clear information and sharing it regularly to our team and our customers has been really important.
"We've kept connected with our customers, not just larger customers but smaller ones too, along with those in the regions.
"Because we've kept them on the journey with us, we've had a lot of support from our people in Connexis, as well as our employers and industry associations. And we've ensured we've gone back to listen to what they wanted.
"We are grateful for the engagement we have had from our customers and industry and it has provided us with the confidence to move forward step by step."
Options that suits the learner
Kaarin has high hopes for the reformed sector.
"We'll have a more unified system that's joined up, has good accessibility across New Zealand, and has options for learning that suits the learner – whether that's on-the-job, on-campus or online, or a mix of all three.
"There will be more pastoral care support for those who need it and we'll have stepped up our diversity across all industries and trades, because this is really about what's best for New Zealand as a whole.
"What I'd like to think is that we have an easy path for the next generation to join the workforce and that they understand they can learn as they work and establish their career by getting qualified on-job and have clear visibility of the opportunities available as they progress.
"And, most importantly, that those opportunities are aligned to real skills requirements in our workforce now and into the future.
"This is about addressing the workforce skills shortages that we have in New Zealand by making vocational education and training more accessible to all, and in turn increasing New Zealand's productivity by having a skilled workforce.
"If this new system can address all of those things then New Zealand is going to be in a fantastic place for the next generation."