Two years of Te Whakahou i te Mātauranga Ahumahinga
Two years of Te Whakahou i te Mātauranga Ahumahinga
Last updated 15 April 2021
Last updated 15 April 2021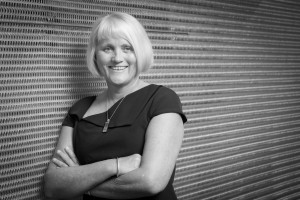 Kia ora tātou
I've been lucky this week to have been working in the southern Waikato region of the country. One of the famous whakatauki of the local Ngāti Maniapoto iwi is: "Kia mau ki te kawau maro" tātou. This literally means "fly in tight formation like the kawau bird". Tight formation is the hunting tactic of great cormorant (shag) birds of Aotearoa's coastal and estuary regions. Which is really to say that success in any endeavour will be largely determined by the strength of our commitment to stand together and be united in spirit, mind and purpose.
It would be near impossible to gather the full complement of everyone working on the reforms in the same place. But it's clear there is a very united spirit and commonality of purpose behind the many accomplishments to date in the reform process. Quite simply, we would not have accomplished what has been achieved so far without this shared sense of building a better vocational system for our country.
It feels that all of us in RoVE are flying in formation, and we are steadily building a new vocational system that will work better for communities, industries, learners and their whānau.
One of the seven key building blocks is the establishment of the new industry-led and governed Workforce Development Councils (WDCs). They will provide industry with greater leadership across vocational education and training – something industry has been seeking for a long time.
Following extensive industry engagement to inform designing the governance model which will work best for each WDC, we are now seeking nominations for the new council members for each of the six WDCs. I strongly encourage industry leaders with significant governance experience, excellent communication and collaboration skills, and a commitment to Te Tiriti o Waitangi to apply by the closing date this Friday.
Another exciting milestone is happening from 21 April when the New Zealand Qualifications Authority (NZQA) will start consultation on simplifying qualifications and other credentials. The design of vocational qualifications and other credentials will play a vital part in achieving the aims of RoVE. The proposal being consulted on seeks to make sure that the qualifications support learner mobility and consistent skills for employers, while retaining flexibility for regional needs. This is an important piece of work for RoVE and more information on this from NZQA is included in this newsletter.
As Tim mentioned in his column last month we will be getting out and about for face to face visits over the coming months to talk about RoVE and what it means for learners, employers and communities across New Zealand and to answer your questions. One of the first of these opportunities for me is the the Ōtautahi Economic Recovery and Workforce event on 28 April in Christchurch, where I will be joined by colleagues from the Regional Skills Leadership Groups establishment team and Te Pūkenga. I am really looking forward to these opportunities to talk with many of you, and we will keep you updated on other upcoming visits and presentations.
Hei konā mai
Gillian