Leading the conversation about data
Leading the conversation about data
Last updated 14 December 2016
Last updated 14 December 2016
Many organisations recognise the value of data, but are often unsure about how to use it says Data Future Partnerships Chair Dame Diane Robertson.
Many organisations recognise the value of data, but are often unsure about how to use it says Data Future Partnerships Chair Dame Diane Robertson.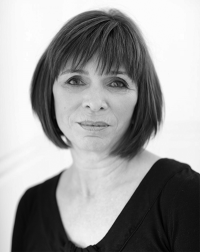 Addressing Tertiary Education Commission (TEC) staff recently, Dame Diane stressed the importance of organisations accessing and sharing good quality, accurate data to inform better decision-making.
She was impressed with how well TEC is doing in breaking down the barriers to cross-agency data sharing.
"TEC's work in the data space is groundbreaking. It has the potential to make a huge difference to tertiary education organisations. By collecting data from other agencies and making it discoverable through its information products, TEC is giving organisations insights about the tertiary system that were not possible before."
Dame Diane said there are four major issues and opportunities around creating value through trusted data:
the data-use ecosystem is complex and hard to navigate with no clear, authoritative guidance
there is potential for much greater data sharing but many organisations are unwilling or feel unable to share their data because acceptable boundaries for sharing and reuse may be unclear
public trust in the data-use ecosystem is tenuous, and once lost, can be hard to restore
there is potential for more data reuse and innovation to create economic and social value.
"People and organisations are not using data as much as they could to create value because of lack of understanding of the value, lack of access to data, fear of negative reactions, or practical barriers such as no data standards or lack of analytics capability."
Leading the creation of a data-use ecosystem
The Data Future Partnership (DFP) is an independent group funded by the Government to work with all New Zealanders to create the right systems, settings and conditions to allow our data to be put to work making New Zealand a better place.
The DFP has 19 data innovation projects, called Catalyst Projects, to demonstrate the value of data use and help create ethical and practical frameworks. The projects are run and delivered in partnership with government agencies, iwi, businesses and NGOs.
Each project has a 3-4 month timeframe to improve transparency, provide a better evidence base for spending decisions, and enable access to services.
"We want people to bring us a real problem and think about bringing data together to actually solve the problem," Dame Diane said.
A vital aspect of gathered data, she said, was obtaining "social licence". The DFP explains social license as being when people trust that their data will be used as they have agreed, and accept that enough value will be created. They are then likely to be more comfortable with its use.
Diane said the DFP will be having conversations with New Zealanders to propose a set of data guidelines. It is envisaged these will include a set of principles that should apply when personal data is used and that can be used and easily understood by users as well as the subject of the data.
Read more about the Data Futures Partnership.
Feature image: Fraser Sloane, TEC Principal Analyst, Innovation and Business Engagement explores some new data in one of our quiet rooms.